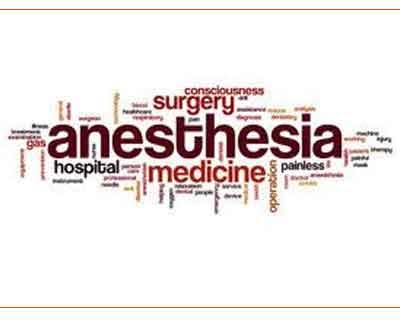 World Federation of Societies of Anesthesiologists (WFSA), a non-profit organization representing anesthesiologists in 150 countries, and the World Health Organization (WHO) jointly developed The International Standards for Safe Practice of Anesthesia. The recommendations have been approved by WHO and the membership of WFSA. These guidelines which are applicable to all anesthesia providers throughout the world was published in the Canadian Journal of Anesthesia.
The standards were first adopted by the WFSA on 13th June 1992, with revisions in 2008 and 2010. The latest version was published in May 2018 and was developed on behalf of both the WFSA and WHO.
Following highlights the main principles that inform these updated Standards:
Access to safe anesthesia for essential surgery is a basic human right and should be available to all patients irrespective of their ability to pay.
These International Standards have been developed by the WHO and the WFSA, a non-profit organization representing anesthesiologists in 150 countries worldwide. The Standards apply to all anesthesia providers throughout the world
They are intended to provide guidance and assistance to anesthesia providers, their professional organizations. hospital and facility administrators, and governments for maintaining and improving the quality and safety of anesthesia care
Key recommendations include:
the continuous presence of a trained and vigilant anesthesia provider; continuous monitoring of tissue oxygenation and perfusion by clinical observation and a pulse oximeter;
intermittent monitoring of blood pressure; confirmation of correct placement of an endotracheal tube (if used) by auscultation and carbon dioxide detection
the use of the WHO Safe Surgery Checklist
and a system for transfer of care at the end of an anesthetic
Julian Gore-Booth, Chief Executive Officer of the WFSA, explained "Safe anesthesia saves lives. These standards contribute to WFSA's goal of safe anesthesia care for everybody and we are proud and delighted to have worked with WHO on our shared mission to include surgery and anesthesia as a component of universal health coverage."
For more information log on to: https://doi.org/10.1007/s12630-018-1111-5
The following two tabs change content below.
Vinay Singh
Vinay Singh joined Medical Dialogue as Desk Editor in 2018. He covers the medical speciality news in different medical categories including Medical guidelines, updates from Medical Journals and Case Reports. He completed his graduation in Biotechnology from AAIDU and did his MBA from IILM Gurgaon. He can be contacted at editorial@medicaldialogues.in . Contact no. 011-43720751
Latest posts by Vinay Singh (see all)