WHO: Surveillance of birth defects important for reducing child mortality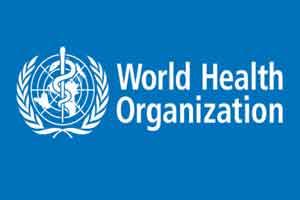 Despite significant progress in Millennium Development Goals over the past decade, ending preventable maternal newborn and child mortality remains an unfinished agenda and one of the world's most critical challenges. At the same time, birth defects have been recognized as a global public health concern since they are progressively contributing to a greater proportion of infant and childhood mortality. WHO estimates that, globally, about 7% of all neonatal deaths are caused by birth defects.

Birth Defect Surveillance is one of the most important strategies to reduce newborn and child morbidity and mortality. Surveillance and prevention of birth defects will contribute to the achievement of the Sustainable Development Goals targets of 2030. Furthermore, in the context of the worldwide spread of Zika virus and associated neonatal malformations, birth defect surveillance acquires a particular importance for the planning and response to the Zika virus disease. Strengthening birth defect surveillance and integrating microcephaly into the existing surveillance system is essential to prevent further deaths and morbidity.

Since 2011, the WHO Regional Office from South East Asia, in collaboration with the Centers for Disease Control and Prevention (CDC) has been supporting the development of national programmes for Prevention and Control of birth defects in South East Asian countries. In response to those regional efforts, a national planning meeting for the prevention and control of birth defect was conducted in Myanmar during 2014, and the resulting National strategic Plan for Prevention and Control Birth Defects (2014-2018) was developed and disseminated. A Training of Trainers on Surveillance of Prevention and Control of Birth Defects was then held in 2015, targeting tertiary hospitals and hospitals at State/Regional level in order to initiate the surveillance system.

In November 2016, the National Nutrition Center (NNC), the focal point for Prevention and Control of Birth Defect, from the Ministry of Health and Sports with the support of WHO conducted a hands-on training on birth defect surveillance, in order to refresh the current knowledge of the system and update practices with the latest web-based surveillance tools. Two international experts from the Neonatal Health and Delhi Newborn Network and from the All India Institute of Medical Sciences (AIIMS), WHO Collaboration Centers in India, facilitated the training, which was financially supported from the WHO Regional Office from South East Asia.

Under the moderation of the Director, NNC, of the Department of Public Health and WHO Myanmar, around 100 participants among Medical Superintendents, Obstetricians-Gyneacologists and Pediatricians from 22 States/Regional hospitals attended the training. At the end of the workshop, the participants were able to initiate birth defect surveillance within the WHO-SEARO web-based Newborn and Birth Defect Database (NBBD), and understand the global, regional and country frameworks of public health strategies. They were able to refresh their knowledge on birth defect data collection, reporting and analysis at hospital level, and gained hands-on experience on methodology tools for maintaining data quality.

Lastly, coordination amongst health authorities and health care providers was improved through the identification of focal points responsible for the NBBD database in Myanmar. Each participating institution also had the opportunity to develop institutional plans to implement this birth defect surveillance at their hospitals.

Thanks to the continued collaboration between the Ministry of Health and Sports and WHO, hospitals and other health institutions in Myanmar will be able to step up and improve their current birth defect surveillance systems, thus contributing to the strengthening of the overall health system for newborns and their mothers.