WHO releases 2019 updated list of essential medicines, adds new antibiotics to the list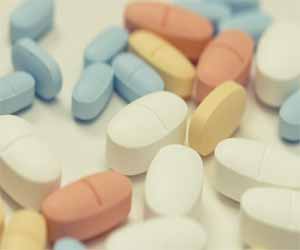 The World Health Organization has released an updated List of Essential Medicines.It has added 28 treatments for adults and 23 for children, plus new indications for 26 treatments already on the list. Most important of are five cancer therapies that are considered "the best in terms of survival rates to treat melanoma, lung, blood and prostate cancers."
The World Health Organization (WHO) has also, added three new antibiotics to its list of recommended medicines for every healthcare system.
Based on recommendations from an expert committee, the WHO added ceftazidime-avibactam, meropenem-vaborbactam, and plazomicin to its Essential Medicines List, which is updated annually. All three antibiotics target multidrug-resistant infections caused by pathogens deemed a "critical priority" by the WHO, including carbapenem-resistant Enterobacteriaceae.
The Essential Medicines List (2019) includes the following-
Cancer treatments:
While several new cancer treatments have been marketed in recent years, only a few deliver sufficient therapeutic benefits to be considered essential. The five cancer therapies WHO added to the new Medicines List are regarded as the best in terms of survival rates to treat melanoma, lung, blood and prostate cancers.
For example, two recently developed immunotherapies (nivolumab and pembrolizumab) have delivered up to 50% survival rates for advanced melanoma, a cancer that until recently was incurable.
Antibiotics:
The Essential Medicines Committee strengthened advice on antibiotic use by updating the AWARE categories, which indicate which antibiotics to use for the most common and serious infections to achieve better treatment outcomes and reduce the risk of antimicrobial resistance. The committee recommended that three new antibiotics for the treatment of multi-drug resistant infections be added as essential.
Other updates to the medicines list include:







New oral anticoagulants to prevent stroke as an alternative to warfarin for atrial fibrillation and treatment of deep vein thrombosis. These are particularly advantageous for low-income countries as, unlike warfarin, they do not require regular monitoring;


Biologics and their respective biosimilars for chronic inflammatory conditions such as rheumatoid arthritis and inflammatory bowel diseases;


Heat-stable carbetocin for the prevention of postpartum haemorrhage. This new formulation has similar effects to oxytocin, the current standard therapy, but offers advantages for tropical countries as it does not require refrigeration;







Not all submissions to the EML Committee are included in the list. For example, medicines for multiple sclerosis submitted for inclusion were not listed. The Committee noted that some relevant therapeutic options currently marketed in many countries were not included in the submissions; it will welcome a revised application with all relevant available options. The EML Committee also did not recommend including methylphenidate, a medicine for attention deficit hyperactivity disorder (ADHD), as the committee found uncertainties in the estimates of benefit.
In a news release, WHO Director-General Dr. Tedros Adhanom Ghebreyesus noted that "more than 150 countries use WHO's Essential Medicines List to guide decisions about which medicines represent the best value for money, based on evidence and health impact."
The agency also updated its List of Essential In Vitro Diagnostics. Now included are 12 tests for detecting solid tumors (e.g., colorectal, liver, and cervical cancer) plus leukemia and lymphomas.