WHO recommendations on typhoid vaccines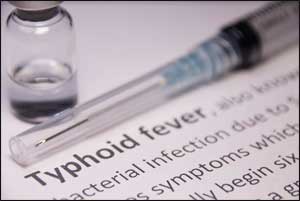 Typhoid continues to prevail with a rapid increase in the emergence and spread of antimicrobial resistant strains of Salmonella typhi.WHO has updated its position paper on typhoid vaccines of 2008 and has re-emphasized the importance of vaccination to control typhoid fever. The agency recommends the use of a new generation of typhoid conjugate vaccines (TCV) for infants and children over six months of age in typhoid-endemic countries
Key recommendations


WHO recommends prioritising introduction of TCV in countries with the highest burden of typhoid disease or a high burden of antimicrobial resistant S. typhi.


A single dose of 0.5 mL TCV is recommended for infants and children from 6 months of age and in adults up to 45 years in typhoid endemic regions.


From 2 years of age a single dose of parenteral unconjugated Vi polysaccharide (ViPS) vaccine is recommended intramuscularly or subcutaneously.


Above 6 years of age, a 3-dose oral immunisation schedule should be administered every second day for Ty21 vaccine.


Catch-up vaccination with TCV up to 15 years of age is recommended when possible and supported by epidemiologic data.


Typhoid vaccination may be considered in humanitarian emergencies depending on the risk assessment in the specified setting.


Recommended vaccination for the following specific groups at high risk: professional food handlers, travellers from nonendemic to endemic areas, healthcare workers, HIV-infected and other immunocompromised persons.


No theoretical safety concerns for ViPS and TCV during pregnancy; however, use of live attenuated Ty21a vaccine should be avoided.


Co-administration of typhoid vaccines with other killed and live vaccines should be done using separate syringes and different injection sites.


Further safety monitoring of all TCVs by strengthening postmarketing surveillance is recommended.


Generating data that will further support typhoid vaccination policy and immunization programmes through research.


It is hoped that this new policy will help ensure access to typhoid vaccination in communities most impacted by the disease, which is responsible for nearly 12 million infections and between 128,000 and 161,000 deaths a year.