WHO Guidelines to address overweight and obesity in children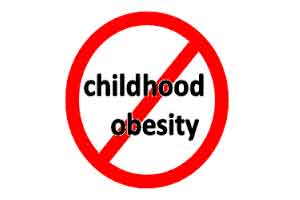 As part of its response to the global epidemic of obesity, WHO is releasing guidelines to support primary healthcare workers identify and help children who are overweight or obese. In 2016 an estimated 41 million children under 5 were affected by overweight or obesity. Without effective treatment they are very likely to remain overweight and obese throughout their lives, putting them at risk of cardiovascular disease, diabetes, and premature death, as well as suffering physical and psychological consequences in childhood.
An epidemic in all regions
Assessing and managing children at primary health-care facilities to prevent overweight and obesity in the context of the double burden of malnutrition is part of a concerted effort to tackle the global epidemic in obesity including among children. This global epidemic affects all world regions. It is rising most rapidly in low- and middle-income countries. In 2016 one half of all children overweight or obese lived in Asia and one quarter lived in Africa. Paradoxically, overweight and obesity are found in populations where undernutrition remains common - the term 'double-burden of malnutrition' is sometimes used to describe these settings.
Health workers should assess children for overweight or obesity
WHO recommends that all infants and children aged less than 5 years presenting to primary health-care facilities should have both weight and height measured in order to determine their weight-for-height and their nutritional status according to WHO child growth standards. Comparing a child's weight with norms for its length or height is an effective way to assess for both wasting and overweight.
Where infants and children are identified as overweight, WHO recommends providing counselling to parents and caregivers on nutrition and physical activity including promotion and support for exclusive breastfeeding in the first 6 months and continued breastfeeding until 24 months or beyond. If children are obese, they should be further assessed and an appropriate management plan should be developed. This can be done by a health worker at primary health-care level, if adequately trained, or at a referral clinic or local hospital.
Wasting and stunting: risk factors for overweight and obesity
Additionally, moderate wasting and stunting are potential risk factors for children becoming overweight or obese. Within these populations, and until there is a more definitive evidence base, to avoid increasing the risk of overweight and obesity WHO recommends not to provide formulated supplementary foods on a routine basis to children who are moderately wasted or stunted.
As well as helping Member States and their partners in their efforts to make evidence-informed decisions on assessing and managing children at primary health-care facilities, the guideline aims to support their efforts to achieve the Sustainable Development Goals, the global targets set by the Comprehensive implementation plan on maternal, infant and young child nutrition, and the Global strategy for women's, children's and adolescents' health 2016–2030.
Source : Press Release