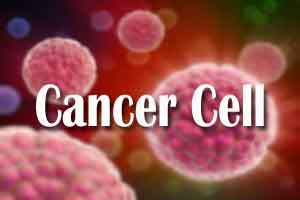 WHO has released a Guide to cancer early diagnosis which aims to help policy-makers and programme managers facilitate timely diagnosis and improve access to cancer treatment for all.The importance of early diagnosis of cancer cannot be undermined as it can effectively reduce the mortality associated with it.On World Cancer Day (4 February) WHO highlights that cancer no longer needs to be a death sentence, as the capacity exists to reduce its burden and improve the survival and quality of life of people living with the disease only if it is detected early.
In resource-poor settings, cancer is often diagnosed at a late-stage of disease resulting in lower survival and potentially greater morbidity and higher costs of treatment. Even in countries with strong health systems and services, many cancer cases are diagnosed at a late-stage. Addressing delays in cancer diagnosis and inaccessible treatment is therefore critical in all settings for cancer control.
Early diagnosis strategies improve cancer outcomes by providing care at the earliest possible stage and are therefore an important public health strategy in all settings. The barriers that delay cancer diagnosis must first be identified and assessed, and these factors may originate from patients to carers to health systems. There are three key steps to cancer early diagnosis:
improve public awareness of different cancer symptoms and encourage people to seek care when these arise;
invest in strengthening and equipping health services and training health workers so they can conduct accurate and timely diagnostics;
ensure people living with cancer can access safe and effective treatment, including pain relief, without incurring prohibitive personal or financial hardship.
Effective programmes can then be implemented at various levels that include community engagement, improving diagnostic and referral capacity and ensuring access to timely, high-quality treatment.
For further reference log on to :
http://www.who.int/cancer/publications/cancer_early_diagnosis/en/