WHO Guidance on physical illnesses associated with mental disorders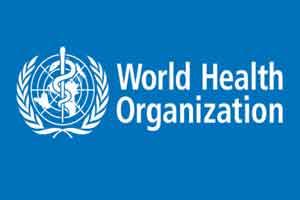 The World Health Organization, WHO has released guidelines on managing physical health conditions for people with severe mental disorders, including moderate-to-severe depression, bipolar disorder, schizophrenia, and other psychotic disorders. The physical health of people with severe mental disorders is commonly overlooked, not only by themselves and people around them but also by health systems, resulting in crucial physical health disparities and limited access to health services. These preventable physical health conditions lead to premature mortality in people with severe mental disorders, reducing their lifespan by 10-20 years.
The new guidance covers tobacco cessation, weight management, substance use disorders, cardiovascular disease, diabetes, HIV/AIDS, and other infectious diseases including tuberculosis and hepatitis B and C. The recommendations are concerned with lifestyle changes such as a healthier diet, increased physical activity and tobacco cessation; psychosocial support; and medicines, taking into account possible interactions between different medicines prescribed for mental and physical health conditions.
Key Recommendations are


The programmes for improving the health of people with severe mental disorders and increasing their life-span include individual health-care interventions, health-systems adjustments and actions that can be taken at the community level. Training of health workers, supply of appropriate medicines and adaptation of health information systems to collect data on service utilization need to be put in place if not already established.


At the individual level, risk factors for poor physical health (such as smoking, an unhealthy diet or lack of regular exercise) and physical health conditions need to be identified and treated.


At the health system level, mental health practitioners need to be better able to provide advice on and treat physical health conditions, and physical health clinicians need to be better able to address the needs of people with severe mental disorders.


Strategies that involve the wider community, such as peer and family support and stigma reduction programmes, should be considered.


It is of paramount importance to take care of physical health of mental disease p[atients with compassion which will go a long way to decrease their mortality due to physical ailments.
Source : With inputs from WHO