Which supplements improve sperm quality,check it out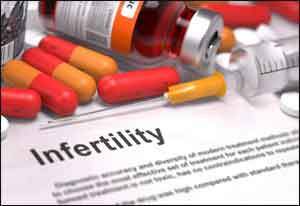 Spain: Researchers in a systematic review of randomized clinical studies have found that certain supplements when included in diet increase sperm quality and therefore could help in solving the problem of infertility. The study has been published in Advances in Nutrition.
Infertility is a global health problem according to the World Health Organization. Recent studies of sperm quality have revealed that there is a decline in sperm quality in different populations of developing countries. Such a decrease is the result of an unhealthy lifestyle which includes stress, drugs intake, tobacco, alcohol, and unhealthy diets and could have consequences for the survival of the human species.
In order to increase the quality of sperms, many fertility clinics offer dietary recommendations and supplements before providing their patients with in-vitro fertilization (IVF) or intracytoplasmic sperm injection (ICSI) but there is no scientific evidence regarding the effect of dietary and nutritional supplements on sperm quality.
Medical Dialogues had earlier reported that regular inclusion of nuts in the diet for 14 weeks improves the function and quality of human sperm.
Read Also: Regular consumption of nuts improves sperm Quality-Study
The researchers performed a systematic review of randomized clinical studies showing the effects of different nutrients and dietary supplements on sperm quality and male fertility. The researchers did a qualitative analysis of 28 nutritional studies involving 2900 participants.
The investigators found that supplementing the diet with omega 3 and coenzyme Q10 (in either liquid or tablet form) can have a beneficial effect on the number of spermatozoids in semen. Supplementing the diet with selenium, zinc, fatty acids, omega-3 and coenzyme-Q10 is associated with an increase in spermatozoid concentration; supplementing the diet with selenium, zinc, omega-3, coenzyme-Q10 and carnitines has been associated with an improvement in sperm mobility, and finally, selenium, fatty acids, omega-3, coenzyme-Q10, and carnitines has a positive effect on the morphology of spermatozoids.
Read Also: Daily yoga practice improves sperm quality: AIIMS study
"The study suggests that dietary supplements have a modulating effect on sperm quality and provides an extensive and up-to-date review of the existing scientific evidence," write the authors.
The study concluded that certain dietary supplements can have a beneficial effect on sperm quality, although it remains to be demonstrated whether this increases the likelihood of conceiving a child naturally or through assisted reproduction techniques.