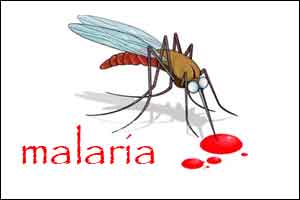 Management of malaria has changed significantly in the past 15 years, both on an individual and population level. Dr Katherine Plewes MSc, MD, DPhil, FRCPC at Malaria Department, Mahidol Oxford Research Unit, Bangkok, Thailand and colleagues have elucidated Latest management of Malara that has appeared in Science Direct.
Malaria affected an estimated 216 million people causing 445,000 deaths in 2016. This reduced burden of disease and death is a result of more than a century of worldwide effort and research aimed at improving prevention, diagnosis, and management of malaria.
Diagnosis
Diagnostic criteria for severe malaria according to the World Health Organization.
Falciparum malaria
Clinical criteria

•Prostration

•Convulsions (>2 within 24 hours)

•Coma (Glasgow Coma Scale <11 in adults or Blantyre Coma Scale <3 in children)

•Respiratory distress (acidotic breathing)

•Shock (capillary time ≥3s, with or without systolic blood pressure <80 mm Hg [adults], less than 70 mm Hg [children])

•Pulmonary edema (confirmed radiologically)

•Abnormal bleeding

•Jaundice

•Anuria

•Hemoglobinuria (blackwater)

•Repeated vomiting

Laboratory criteria

•Anemia (hemoglobin <70 g/L in adults, <50 g/L in children)

•Acidosis (base deficit >8 mEq/L or bicarbonate <15 mmol/L, or venous lactate >5 mM)

•Hypoglycemia (blood glucose <2.2 mmol/L or <40 mg/dL)

•Renal impairment (creatinine >265 μmol/L [3 mg/dL] or blood urea >20 mmol/L)

•Jaundice (bilirubin >50 μM [3 mg/dL] and parasite count >100,000/μL)

•Hyperparasitemia >10%
Clinical criteria
Criteria as per falciparum malaria
Inability to tolerate oral therapy
Laboratory criteria
Criteria as per falciparum malaria with modified parasitemia cutoffs as follows a) Jaundice and parasitemia >20,000/μL b) Parasitemia >100,000/μL
III.Vivax malaria
Criteria as per falciparum malaria excluding parasite density thresholds
Microscopic analysis of stained thick and thin blood smears is the diagnostic reference standard. Thick-smear diagnosis allows sensitive parasitemia quantification (as low as 30 parasites per microliter), and thin-smear diagnosis permits speciation and prognostic assessment via parasite staging and proportion of pigment-containing neutrophils.
Antimalarial treatment of severe malaria
Adults, pregnant women, and children
            First-line initial therapy
Artesunate intravenously 2.4 mg/kg per dose at hour 0, 12, and 24, then every 24 hoursa
○If <20 kg: artesunate intravenous 3.0 mg/kg per dose

Alternative initial therapy
Quinine dihydrochloride intravenous infusion 20 mg/kg loading dose (over 4 hours) then maintenance dose 10 mg/kg (over 2 hours) every 8 hoursb
Artemether intramuscularc injection 3.2 mg/kg loading dose, then 1.6 mg/kg every 24 hours.
After 24 hours and able to eat and drinkd
Artemisinin-based combination therapy orally for 3 days (not mefloquine)
Travel history to countries with artemisinin resistance
Intravenous artesunate PLUS intravenous quinine (expert opinion, no evidence)
If intravenous artesunate is not available, use artemether in preference to quinine in adults and children.
a Artesunate dose does not need to be adjusted if renal impairment or liver dysfunction present.
b Quinine requires dose adjustment according to renal dysfunction after 48 hours of full dosage. Dose adjustments are not required if receiving dialysis but quinine should be given post-RRT dosing if on dialysis.
c Intramuscular injections administered to anterior thigh.
d Mefloquine increases the risk of post-malaria neurologic syndrome and is contraindicated in patients with epilepsy or neuropsychiatric disorders.
Antimalarial oral treatment of uncomplicated malaria
Uncomplicated Plasmodium falciparum, and Plasmodium knowlesi malaria

Artemisinin-based combination therapy (ACT): 3-day regimens

•Artemether-lumefantrine (1.4–4.4/10–16 mg/kg) by mouth (PO) twice daily x 3 days (with fat-containing food)∗∗

•Dihydroartemisinin-piperaquine (4/18 mg/kg) PO daily for 3 days

○If <25 kg: Dihydroartemisinin 4 (2.5–10) mg/kg and Piperaquine 24 (20–32) mg/kg PO daily for 3 days

•Artesunate (4 mg/kg) plus mefloquine (8 mg/kg) PO daily for 3 daysa

•Artesunate (4 mg/kg) plus amodiaquine (10 mg/kg) PO daily for 3 daysa

•Artesunate (4 mg/kg) PO daily for 3 days plus single-dose sulfadoxine-pyrimethamine (25/1.25 mg/kg)b

ACT: 7-day regimens

•Artesunate (2 mg/kg) PO daily plus tetracycline (4 mg/kg) PO every 6 hours for 7 daysc

•Artesunate (2 mg/kg) PO daily plus doxycycline 100 mg PO twice daily for 7 daysc

•Artesunate (2 mg/kg) PO daily plus clindamycin (20mg/kg) PO divided 2 times daily for 7 daysd

Non-ACT regimens

•Atovaquone-proguanil (15/6 mg/kg) PO daily for 3 days

•Quinine (10 mg/kg) plus EITHER tetracycline OR doxycycline OR clindamycin for 7 daysc,d

Uncomplicated P falciparum, and travel to countries with artemisinin resistancef

•Atovaquone-proguanil (15/6 mg/kg) PO daily for 3 days

•Quinine (10 mg/kg) plus EITHER tetracycline OR doxycycline OR clindamycin for 7 daysc,d

Uncomplicated chloroquine-sensitive Plasmodium vivax, Plasmodium ovale, or Plasmodium malariaee

•Chloroquine (10 mg base/kg) per day at hour 0 and hour 24 then 5 mg base/kg at hour 48

Uncomplicated chloroquine-resistant P. vivaxe

•Oral ACT (except sulfadoxine-pyrimethamine) for 3 days

•Quinine (10 mg/kg) plus EITHER tetracycline OR doxycycline OR clindamycin for 7 daysc,d
a World Health Organization prequalified fixed-dose tablets preferable to loose tablets.
b Chloroquine-resistant P vivax can be treated with any oral ACT except artesunate plus sulfadoxine-pyrimethamine.
c Doxycycline preferred, as it does not accumulate in renal failure and it can be dosed daily. Contraindicated in children younger than 8 years and pregnant/lactating women (Class D).
d Recommended in first-trimester pregnant women.
e P vivax and P ovale should be followed by a course of primaquine for radical cure to prevent relapse. Contraindicated if glucose-6-phosphate-dehydrogenase deficient, pregnant or age younger than 6 months. Primaquine 0.5 mg base/kg daily for 14 days (G6PD normal; East Asia and Oceania); Primaquine 0.25 mg base/kg daily for 14 days (G6PD normal; elsewhere) or 0.75 mg base/kg weekly for 8 weeks (G6PD deficient).
f Admit patient, monitor clinical and parasitologic response until recovery or parasite clearance, follow-up at 4 weeks to ensure cure.
∗∗ Number of tablets per dose according to predefined weight bands (5–14 kg: 1 tablet; 15–24 kg: 2 tablets; 25–34 kg: 3 tablets; and > 34 kg: 4 tablets) given twice a day for 3 days.
Key points for Malaria Management-
Intravenous artesunate for severe malaria and oral artemisinin-based combination therapies for uncomplicated malaria are the first-line treatment for all Plasmodium species causing disease in humans.
Species-specific diagnosis is important to guide appropriate primaquine administration for gametocytocidal treatment of falciparum malaria to reduce transmission in endemic areas, and for radical treatment of vivax and ovale malaria to prevent relapse.
Severe malaria management requires early renal replacement therapy for acute kidney failure and cautious fluid resuscitation to prevent lethal pulmonary edema.
Post-artesunate delayed-onset hemolysis of once-infected red blood cells is an expected consequence of the removal of pyknotic ring form parasites through splenic pitting after artesunate treatment.
Artemisinin and partner drug-resistant falciparum malaria are spreading in the Greater Mekong Subregion, and increasingly causes treatment failure of artemisinin-based combination therapies.
Deployment of parenteral artesunate has importantly improved case fatality.
Restricted fluid management has become again the standard in severe malaria.
Less progress has been made toward developing adjunctive therapies for severe malaria;however, acetaminophen is a first adjunctive treatment showing benefit by reducing AKI.
Sevuparin, which inhibits sequestration, has the potential to improve the compromised microcirculation in severe malaria.
Increased use of primaquine to reduce transmission of falciparum malaria may assist toward elimination, whereas increased use of primaquine to prevent relapse of vivax malaria is required for elimination of this species.
For Further reference log on to :
https://doi.org/10.1016/j.idc.2018.10.002