What's new in Flu after Tamiflu?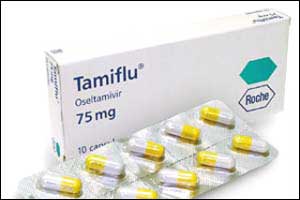 According to Centers for Disease Control (CDC), 2018 flu season has been the worst one since 2014.It could be due to the fact that it's been a particularly cold winter in many parts of the U.S. leading to more resilient and longer-lingering influenza virus.Also, there have been questions regarding the efficacy of the available vaccine against flu.This has raised a pertinent question of providing new drugs to combat such vicious outbreaks of Flu. What's new in Flu after Tamiflu?Xofluza tablet, a groundbreaking new drug that can kill the flu virus in just one day has received approval from the Ministry of Health, Labour and Welfare, Japan.
Tamiflu has been the chief antiviral on the market till now but baloxavir the new antiviral can capture the market very fast.It works by blocking an enzyme that the flu virus needs to replicate in a cell.Its a single dose solution as compared to Tamiflu required for over 10 days. It can, therefore, offer a faster and simpler solution to any country fighting a pandemic.
Japanese officials granted an accelerated approval to new drug Xofluza from pharmaceutical maker Shionogi.Shionogi conducted a late-stage study that demonstrated baloxavir's potency, with the antiviral resolving fever after 24.5 hours, versus 42 hours for the placebo arm. It could soon prove to be a significant competitor to Roche's Tamiflu, but it could also take until at least 2019 for Xofluza to reach the U.S. market.
Xofluza sets itself apart from Tamiflu in several key ways, according to Shionogi. For one, it requires far fewer doses—just a single pill, in fact, compared with the five-day, two-doses-per-day regimen required by Tamiflu. That could be significant given that infections tend to linger if you don't follow through on the entire prescribed course of a medicine.
Xofluza was able to kill off the flu virus within 24 hours (compared with the nearly three days it takes Tamiflu to pull off the same feat) in trials. Admittedly, that rapid flu virus destruction doesn't mean that your flu symptoms will subside just as fast; in fact, complete symptom elimination probably takes about the same time as Tamiflu does. However, symptoms begin to dissipate faster and aren't necessarily as pronounced with Xofluza treatment, Shionogi says.
Shionogi predicts its new product will help reduce costs for patients and enhance infection control in homes and workplaces.It is working in conjunction with Swiss drugmaker Roche for marketing Xofluza globally, except for in the Japan and Taiwan markets.
This year, the vaccine missed a particularly nasty H3 strain in play, leaving millions of people vulnerable to one of the worst outbreaks in some time and the Centers for Disease Control (CDC) has found that the current flu vaccine is just 36% effective.Meanwhile, various companies are trying to develop new vaccines some of them concentrating on a universal flu vaccine.