What is the optimum medical therapy for diabetes management: Status 2019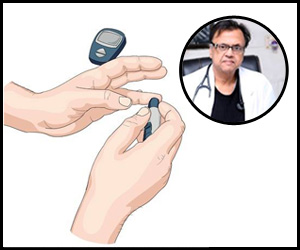 Diabetes in 2019 has been understood as a multi-organ and a multi-specialty disease. It affects the eyes, nerves, kidney, vessels, brain, and heart together. The optimum medical therapy for diabetes cannot be considered only as a therapy to bring down sugar levels in the blood and the complications related to high blood sugar. But to have an impact on all the affliction of the disease-causing an impact on all-cause- mortality, and death.
UKPDS Study has proven that the reduction of 1% of HbA1c causes 14% relative risk reduction in all-cause mortality, heart attack, and stroke. It is also noticed that the multifactorial risk interventions are required to cause the CV events and the other events in the management of diabetes and if not treated at least 14 precious years are lost in life expectancy. Co-occurrence of other diseases with diabetes is very common and only 14.4% have found to have no co-morbid conditions. The co-occurrence increases the mortality and therefore as optimal medical management has to be instituted in these cases.
The optimal medical therapy for diabetes is a moving target. The first and the foremost is to control blood sugar levels as expected in the body. The prediabetes though has not been found to have an independent predictor of MACE (major adverse cardiac events), but preventing its progression to frank diabetes is an important strategy to reduce CV risk as well as future mortality. The medical treatment of diabetes shall constitute:


Maximum lifestyle modifications with exercise both by regular endurance and resistance training


Control of HbA1c to less than 6.5% and if the disease duration has longed and the complications have set in and then the target moves to 7.5% (kindly see the management is avoiding hypoglycemia and gain of weight).


To meet lipid treatment goals by high-intensity statin therapy or the addition of another drug like ezetimibe and/or PCSK 9 inhibitor.


To meet hypertension treatment goals by ACE inhibitor, angiotensin receptors blockers, and others


To identify and treat heart failure by appropriate drugs and other management


To initiate chronic antiplatelet therapy like aspirin, clopidogrel, ticagrelor, and others


It is more unfortunate that a large number of diabetics though taking treatment but still are not likely to meet the treatment goals of HbA1c, BP, and lipid control. Only 18.45% of patients are found to have achieved the treatment goals after 20 years (NHANES 2007 TO 2010 report). Not knowing the reasons 38% of diabetics in pinnacle registry were not found to be on any statin. And the impact of these uncontrolled associates to diabetes have been found to create a major adverse outcome in terms of CV death and MI.
Hence, it is imperative that the control of diabetes must include medically control high BP, high lipids, and overweight along with the control of HbA1c to less than 7.5. The recently published algorithm for medical management of diabetes includes aggressive multifactorial management to all patients of diabetes and co-morbidities to control of HbA1c as well as the goals defined for each co-morbidity.
If the entry level of HbA1c is less than 7.5% then along with the aggressive management of comorbidities we can add the drug monotherapy. The most common drug to be included is metformin but recent evidence of SGLT2 inhibitors in controlling and preventing heart failure, peripheral artery disease, nephropathy along with reducing HbA1c effectively by excreting excess sugar out of the body makes it an attractive choice even to be initiated as the first line of drugs. In case of side effects of SGLT2 inhibitor is causing increased UTI. GLP1 inhibitors like liraglutide and DPP4 inhibitors like gliptins can also be used as the first line of drugs.
If the entry level is more than 7.5% HbA1c then along with metformin dual therapy should be considered effective and the choice of the second drug remains SGLT2 inhibitors, GLP1 inhibitors or DPP4 inhibitors. At this stage, more energetic control of other comorbidities should be aggressively initiated.
If despite two drugs, the target of HbA1c is not met then the third drug may be added form the same groups before using sulfonylureas as the final attack on the high sugar.
If entry level is more than 9 the dual or triple therapy may be added to insulin management and long-acting insulin like insulin glargine is found to be effective.
So, It is important to see that the total treatment of DM needs to be weight neutral throughout because an increase in weight is associated with definitive treatment failure and also includes tight control of all comorbidities associated with diabetes to be counted as a composite optimal treatment of diabetes.