Weight loss surgery may improve mobility, lower heart rate in teens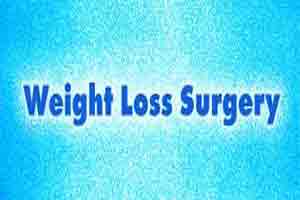 New York : Obese teenagers who undergo bariatric surgery for weight loss are likely to walk faster, have less walking-related muscular pain and lower heart rates in six months following the surgery, said a study.
Like adults, teenagers are not immune to the consequences of severe obesity, which can exacerbate functional mobility limitations and lead to a decline in physical activity because of the resulting muscular pain or musculoskeletal pain that affects the muscles, ligaments and tendons and bones, caused by jerking movements, accidents, fractures and direct blows to the muscle as well as strain, repetitive movements and overuse.
The findings showed that the time to complete the walk improved from an average of 376 seconds (about 6.3 minutes) to 347 seconds (about 5.8 minutes) at six months after surgery compared with before surgery.
Further, the resting heart rate improved from an average of 84 beats per minute (bpm) to 74 bpm.
The changes seen at the end of six months post-surgery continued as long as two years, the researchers said.
In addition, the participants also felt reduction in walk-related musculoskeletal pain.
"Whether these positive changes in functional mobility and musculoskeletal pain persist over the long term and lead to further improvements in cardiometabolic risk requires evaluation," said Justin R. Ryder from the University of Minnesota in Minneapolis, US.
For the study, published online in the journal JAMA Pediatrics, the team enrolled 242 teenagers (19 years old or younger), who had bariatric surgery from 2007 to 2012 and examined the effect of bariatric surgery on functional mobility and musculoskeletal pain in them.
Of the 206 participants, the majority were female, the average age was 17 and the average body mass index (BMI) was 51.7.
Participants completed a 400-metre walk test (about a quarter of a mile) prior to surgery and at six months, 12 months and 24 months after surgery.
Outcomes measured were the time it took to complete the walk, resting heart rate (HR), post-test HR, and the difference of the resting and post-test heart rates.
Post-test heart rate also declined from an average of 128 bpm to 113 bpm. And the HR difference dropped from an average of 40 bpm to 34 bpm, the researchers found.