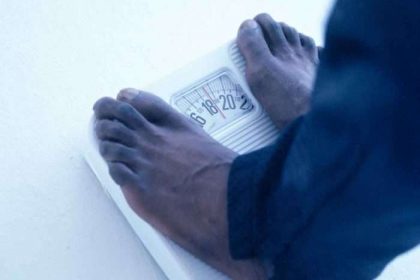 Lorcaserin, a drug approved for weight loss in overweight and obese patients does not increase the risk of cardiovascular events, according to the results of a large safety study presented at the European Society of Cardiology (ESC) 2018  Congress and published in the New England Journal of Medicine.
Lorcaserin, a selective serotonin 2C receptor agonist that modulates appetite and is FDA approved. Researchers did not observe any of the valve problems that have plagued anti-obesity agents in the past in patients who had undergone echocardiographic follow-up, CAMELLIA-TIMI 61.
The study involved12,000 overweight or obese patients with an atherosclerotic cardiovascular disease or multiple cardiovascular risk factors to treatment with lorcaserin or placebo. Among the treated patients, 75% had established the cardiovascular disease, 68% had coronary artery disease, and 40% had a prior MI. Additionally, 57% had diabetes mellitus, and nearly one-third were diagnosed with prediabetes.
The median weight and body mass index of the treated patients was 102 kg (224 lbs) and 35 kg/m2, respectively.
Read Also:Pasta good for weight loss: BMJ report
Key study findings:
After 1 year, weight loss in the lorcaserin- and placebo-treatment groups was 4.2 and 1.4 kg, respectively.
Overall, 38.7% and 14.6% of the lorcaserin-treated patients achieved a weight loss of at least 5% and 10% of their body weight, respectively, compared with 17.4% and 4.8% of patients in the placebo group.
After 3.3 years of follow-up, major cardiovascular events—defined as cardiovascular death, MI, or stroke—occurred in 6.1% of the lorcaserin-treated patients and 6.2% of patients treated with placebo.
The rate of extended major cardiovascular events was 4.1% per year and 4.2% per year, respectively.
Patients treated with lorcaserin were more likely to discontinue treatment, mainly because of headaches and nausea. There was no signal of cancer or serious neuropsychiatric side effects.
As part of the trial, researchers conducted an echocardiographic substudy in 3,270 patients to assess new or worsening FDA-defined valvulopathy at 1 year. Overall, there was no difference between the two study arms (1.8% with lorcaserin vs 1.3% in the placebo group).
"Diet and exercise are still the cornerstones for weight loss," obesity agents "are guideline-recommended adjuncts to lifestyle," said Erin Bohula, the lead author of the study. "And although weight loss with this agent is admittedly only "modest," lorcaserin did more than triple the odds of achieving either a 5% or greater or a 10% or greater weight loss, and the effects were sustained throughout the 3 years of the study. This is "novel," so overall this drug "does move the needle to some extent," she added.
The study concluded that those who received lorcaserin had better long-term rates of weight loss than those who received placebo and the higher weight loss rates were achieved without an accompanying increase in the risk of CV events.
The prevalence of obesity has nearly tripled during the past 40 years worldwide. As of 2016, 13% of adults globally were obese, with rates as high as 40% in several countries.
For reference log on to 10.1056/NEJMoa1808721