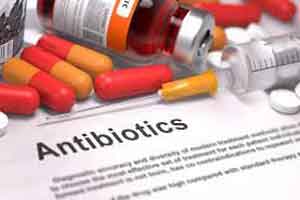 The efficacy of once-weekly ciprofloxacin is same as once-daily norfloxacin for preventing spontaneous bacterial peritonitis (SBP) in patients with cirrhosis of the liver and ascites, according to a study published in The American Journal of Gastroenterology.
Norfloxacin 400 mg per day is recommended as a standard regimen for the prevention of spontaneous bacterial peritonitis (SBP) in cirrhotic patients with ascites. Hyung Joon Yim and his associates conducted a study to investigate whether ciprofloxacin once weekly administration is not inferior to norfloxacin once daily administration for the prevention of spontaneous bacterial peritonitis.
The researchers did an open-label randomized controlled trial. Liver cirrhosis patients with ascites were screened and enrolled in the randomized controlled trial if ascitic protein ≤1.5 g/dL or the presence of a history of SBP was found. One hundred twenty-four patients were included in the trial after fulfilling the eligibility criteria and the patients were randomly assigned into norfloxacin daily or ciprofloxacin weekly group by 1:1 ratio (62:62), and followed-up for 12 months. The primary outcome was the prevention of SBP.
The study found that:
SBP developed in four patients (4/55) and in three patients (3/57) in each group, respectively (7.3% vs. 5.3%).
The transplant-free survival rates at 1 year were comparable between the groups (72.7% vs. 73.7%).
The incidence of infectious complication, hepatorenal syndrome, hepatic encephalopathy, and variceal bleeding rates was not significantly different.
The factors related to survival were models representing an underlying liver function. Seven patients in the norfloxacin group and five patients in the ciprofloxacin group were lost to follow-up.
Read Also: Warning for fluoroquinolones on risks of mental health and Hypoglycemia updated
"Although norfloxacin 400 mg per day is the current standard regimen for the prevention of SBP in patients with liver cirrhosis, ciprofloxacin once weekly could be a more convenient and more cost-effective option, if the efficacy is comparable to norfloxacin once daily," said Dr. Soon Ho Um from Korea University.
The study concluded that once weekly ciprofloxacin was non-inferior to daily norfloxacin for the prevention of SBP in cirrhotic patients with ascites.
Spontaneous bacterial peritonitis (SBP) is an infection of ascitic fluid the absence of any intra‐abdominal, surgically treatable source of infection. Symptoms may include fever, malaise, and worsening hepatic failure. Diagnosis is done by examination of ascitic fluid.

For more reference log on to https://www.nature.com/articles/s41395-018-0168-7