Wearable artificial kidney convenient method of dialysis for CKD patients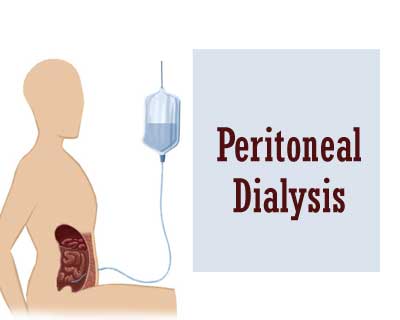 Singapore: An Automated Wearable Artificial Kidney (AWAK) Peritoneal Dialysis (PD) device was shown to be effective on peritoneal dialysis patients. It helped achieve the effective removal of toxins from the blood of patients with kidney failure.
The additional advantage of the device is the presence of a sorbent-based regenerative technology that allows for high dose dialysis to be delivered with a low volume of dialysis solution. This regenerates and reconstitutes used dialysis fluid into fresh fluid while removing toxins.
The findings of the study will be presented at ASN Kidney Week 2019 held at the Walter E. Washington Convention Center in Washington, DC.
Marjorie Wai Yin Foo, Singapore General Hospital, Singapore, Singapore, and colleagues tested the potential of AWAK PD device for peritoneal dialysis treatments which could allow dialysis to be performed on the go. This would overcome the challenge of long therapy hours and connection to a large dialysis machines
In a first-in-human study, 15 participants underwent over 100 AWAK PD sessions conducted in Singapore between March 2016 and October 2018. The study aimed to evaluate the safety of AWAK PD in 15 prevalent peritoneal dialysis (PD) patients who underwent up to 9 AWAK PD therapies over 3-4 consecutive days. The incidence of adverse events was monitored and serum and dialysate samples were collected. The study also aimed to examine weekly peritoneal urea. Patients were followed up weekly for up to a month.
Key findings include:


Of 15 patients with median age 65.5 [Range Min, Max: 35, 73] years, male (67%), Chinese (80%), presence of coronary artery disease (27%), anuria (33%), with a median PD duration of 21 [4-147] months, none experienced any serious adverse events during or post AWAK PD therapy.


The reported adverse events included abdominal discomfort (71%), presence of fibrin in the drain (36%) and bloating (36%).


There was no significant difference in pre and post therapy weight. All patients who completed at least 1 valid therapy (n=14) achieved weekly peritoneal Kt/Vurea ≥1.7 with median weekly peritoneal Kt/Vurea =3.04 [IQR: 2.19-4.75].


Significant reduction in solute concentrations was observed with AWAK PD therapy


. Stable serum sodium (136[134-139] mmol/L), potassium (4.0[3.6-4.4] mmol/L), and bicarbonate (24.2[23.1-25.5] mmol/L) levels were reported during the study.


"The regenerative sorbent technology used in AWAK PD is an innovation with the potential to revolutionize the way peritoneal dialysis has been done in the past 40 years, providing portability and flexibility of treatment," said principal investigator Foo Wai Yin. "This technology also helps to reduce wastes and save resources by reusing dialysis fluids."
The see the abstract follow the link: Effect of Automated Wearable Artificial Kidney (AWAK) Device on Toxin Clearance and Safety in Peritoneal Dialysis Patients
Source : ASN Kidney Week