VTE Prophylaxis assessment must for all teenagers in perioperative period : Study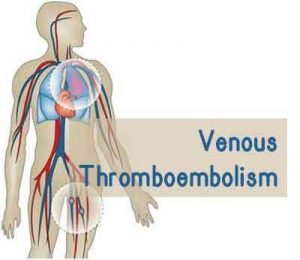 Post-pubertal adolescents should be assessed for venous thromboembolism (VTE) prophylaxis because of their slightly elevated risk in the perioperative period, according to a special article published in the journal Pediatric Anesthesia.
Judith Morgan and his associates reviewed the literature to provide guidance relating to the care of children in the perioperative period. The authors reviewed the incidence of perioperative VTE, risk factors, evidence for mechanical and chemical prophylaxis, and complications and detailed safe practice of regional anesthesia with anticoagulant prophylaxis.
The review done by the authors found that


For young children, the risk of VTE seemed negligible, and consequently, routine prophylaxis cannot be recommended.


Post-pubertal adolescents (about 13 years of age and older) have slightly elevated VTE risk, although the incidence is significantly lower than that in the adult population.


The authors concluded that these adolescents(13 years and above) should be evaluated for prophylaxis; if other risk factors are present, intervention may be warranted.
The authors wrote that though the evidence base for the current practice of perioperative thromboprophylaxis in children is of low quality, the review has brought together useful information to guide safe practice.
"We hope the decision-making algorithm and risk assessment form will be of practical use and the key recommendations will help improve the perioperative care of children," said the authors.
Venous thromboembolism (VTE) prophylaxis consists of pharmacologic and nonpharmacologic measures to diminish the risk of deep vein thrombosis (DVT) and pulmonary embolism (PE).
DVT of the leg is the development of a blood clot in one of the major deep veins in the leg or thigh, which leads to impaired venous blood flow, usually causing leg swelling and pain. PE is a consequence of thrombus formation in distal veins, most commonly those of the deep venous system of the lower extremities.
For more information log on to https://doi.org/10.1111/pan.13355