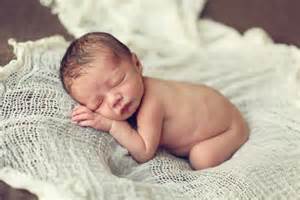 Vitamin K Deficiency Bleeding (VKDB) previously known as Hemorrhagic Disease of the Newborn (HDN), is a well-known clinical entity for over 100 years. Vitamin K is required for the synthesis of coagulation factors that prevent and control bleeding. All neonates have low levels of Vitamin K owing to poor transport of Vitamin K across placenta, low Vitamin K content in breast milk, and because gut colonization that is critical for its synthesis takes a few days to establish.
National Health Mission, Government of India has issued the Standard Treatment Guidelines for Vitamin K Deficiency Bleeding. Following are the major recommendations :
All newborns delivered in health facilities at all levels including a sub-centre should receive Vitamin K prophylaxis.
Vitamin K prophylaxis is given as a single dose IM injection soon after birth. (Once the newborn is in skin-to-skin contact with the mother and breast feeding is initiated).
All newborns with birth weight of 1000 gm or more should be administered 1 mg of Vitamin K IM while those weighing less than 1000 gm should receive 0.5 mg dose.
Injection Vitamin K should be given IM on the antero-lateral aspect of the thigh using a 26 gauze needle and 1 ml syringe strictly following safe injection practices.
In cases that need urgent referral, Vitamin K prophylaxis may be given at the health facility where referral is made and should be documented accordingly.
It should be a routine practice to record the date and dose in the Labour Room/OT registers, neonatal case sheets, and referral/discharge slip.
Facility in-charge should ensure that medical and nursing staff will administer and document the use of prophylactic Vitamin K to all newborns.
All facilities will ensure regular supplies of Vitamin K preparation, syringes, etc.
Records of Injection Vitamin K administration should be validated from delivery room registers, case sheets, discharge tickets, and referral registers during routine monitoring visits. This information will be finally transferred into MCTS
To read the full guidelines click on the following link : http://nhm.gov.in/images/pdf/programmes/child-health/guidelines/Vitamin_K_Operational_Guidelines.pdf
The following two tabs change content below.
Anjali Nimesh
Anjali Nimesh Joined Medical Dialogue as Reporter in 2016. she covers all the medical specialty news in different medical categories. She also covers the Medical guidelines, Medical Journals, rare medical surgeries as well as all the updates in medical filed. She is a graduate from Dr. Bhimrao Ambedkar University. She can be contacted at editorial@medicaldialogues.in Contact no. 011-43720751
Latest posts by Anjali Nimesh (see all)