Vitamin D supplements promote weight loss in obese children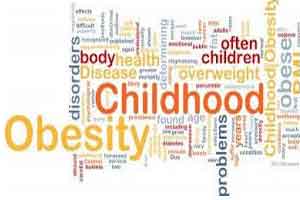 A new study reports that Vitamin D supplements may help lose weight in obese children. Moreover, the study found the role of Vitamin D in reducing risk factors for future heart and metabolic disease in overweight kids. The research was presented at the 57th Annual European Society for Paediatric Endocrinology Meeting.
The findings indicate that Vitamin D can be used for effective management of obesity in childhood and future heart-related problems in adulthood.
Christos Giannios and his associates included 232 obese children and adolescents over 12 months in the study. The researchers randomly assigned 117 children with supplements containing 50,000 IU vitamin D for six weeks, while the others acted as the control group. Levels of vitamin D, body fat, and blood markers of liver function and heart health were assessed at the start of the study and 12 months later.
The investigators found that children given vitamin D supplements had significantly lower body mass index, body fat and improved cholesterol levels after 12 months of supplementation.
Read Also: People with low vitamin D3 at high risk of developing diabetes
"These findings suggest that simple vitamin D supplementation may reduce the risk of overweight and obese children developing serious heart and metabolic complications in later life", said says lead researcher Prof Charmandari.
Further, the research team will study whether vitamin D supplements can improve the health of obese children and adolescents who have been diagnosed with disorders linked to obesity, such as high cholesterol, high blood sugar levels, and high blood pressure.
"Although these initial findings indicate that vitamin D could be used in the treatment of obesity, there remains a lack of evidence on the safety and long-term effects of supplementation, particularly if there is no vitamin D deficiency," said Charmandari. "However, if your child is overweight or obese I recommend that you consult your primary care physician for advice, and consider having their vitamin D levels tested."
The World Health Organization describes childhood obesity as one of the most serious public health challenges of the 21st century, with an estimated 41 million children under the age of five falling into this category.
Source : With inputs from European Society for Paediatric Endocrinology