Vitamin D supplements during pregnancy improve bone health of babies.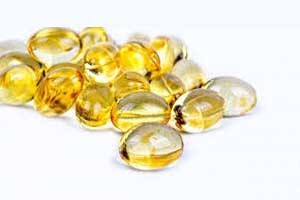 Vitamin D supplements during pregnancy improve bone health of babies.
Increased supplementation of vitamin D among pregnant women enhances bone health of fetus. According to a study conducted in Iran on the impact of low-dose vitamin D supplements on fetal bone development,it has been found that increased intake of Vitamin D during pregnancy has positive impact on bone health of fetus. The study has been published in the journal Bone.
The main findings of study are



•Vitamin D supplementation has positive effect on long bones during pregnancy.




•1000 IU per day of vitamin D supplementation is effective on growth of bones in pregnancy.




•Vitamin D supplementation is recommended from early pregnancy.



Vitamin D the sunshine is good for bone health and is thought to protect against respiratory infections by boosting levels of antimicrobial peptides -- natural antibiotic-like substances -- in the lungs . In pregnancy, vitamin D plays a major role in the development of the musculoskeletal system.
Usually pregnant women are at highest risk of vitamin D deficiency, therefore a group of investigators from Iran decided to evaluate the impact of early vitamin D enhancement on the bone development the baby.
The researchers Vafaei and colleagues conducted a prospective, randomized trial of 68 women aged 20-35 years, and gave 1000 IU of vitamin D in the early stages of pregnancy , compared to 62 age-matched pregnant women given placebo. The intervention started at 2 weeks following absence of menstruation and continued up until the final gestational sonogram at 34 weeks.
It was found that Vitamin D supplementation was associated with significantly greater length of the fetal femur as measured by sonography in the 2nd and 3rd trimesters compared to placebo, as well as increased growth to the proximal metaphyseal, mid shaft, and distal metaphyseal sections of both the femur . Although increases were observed in humerus length also , these were not statistically significant. The overall crown-to-rump length was not significantly altered by vitamin D intervention.
These findings suggested that vitamin D supplementation in early pregnancy improved fetal bone health.It may have particular importance in parts of the world where growth stunting or osteoporosis are especially prevalent, said authors .
For further reference log on to:
1. Vafaei H, Asadi N, Kasraeian M, et al. Positive effect of low dose vitamin D supplementation on growth of fetal bones: A randomized prospective study.
Bone
2019 Feb 21;122:136-142. doi: 10.1016/j.bone.2019.02.022.