Vitamin D supplementation with antihistamine improves allergic rhinitis symptoms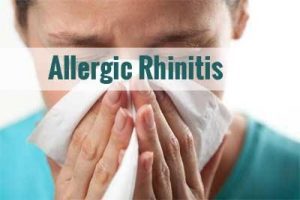 Vitamin D supplementation with antihistamine improves allergic rhinitis symptoms, finds study.
Vitamin D supplementation along with antihistamine improves allergic symptoms in allergic rhinitis (AR) patients with vitamin D deficiency, according to a recent study published in the European Archives of Oto-Rhino-Laryngology journal.
Vitamin D is usually got through food and by exposure to sunlight. For most adults, vitamin D deficiency isn't a concern. Some, especially those with dark skin and adults older than 65, are at higher risk of the condition.
Bashir Rasoulian, Mashhad University of Medical Sciences, Mashhad, Iran, and colleagues aimed to determine whether short-term (2 months) vitamin D supplementation could improve the allergic symptoms in AR patients.
Allergic rhinitis is defined as symptoms of sneezing, rhinorrhea, nasal obstruction, and pruritus caused by immunoglobulin E (IgE)‐mediated reactions against inhaled allergens and involving mucosal inflammation, which is driven by T‐helper 2 (Th2) cells. It may be seasonal or perennial.
The researchers enrolled 80 patients with allergic rhinitis and vitamin D deficiency in this randomized double-blind placebo-controlled clinical trial and followed up from Nov. 2017–2018. They were divided into two groups; the study group (n=35) was prescribed vitamin D plus routine antihistamine medication (cetirizine) and the control group (n=33) received cetirizine plus placebo.
The clinical symptoms questionnaire was completed at baseline and after 4 and 8 weeks of treatment initiation. Vitamin D levels were re-measured at the end of the 8-week treatment course.
Also Read: Good News! Allergic rhinitis linked to decreased risk of multiple cancers
Key findings include:



At study initiation, the mean vitamin D level was 14 ng/ml and 14.67 ng/ml in the study and control groups, respectively, indicating no significant difference.




The mean serum vitamin D level at 8 weeks of treatment in the study group (24.08 ng/ml) indicated a statistically meaningful difference with the mean vitamin D level at baseline.




Comparison of the mean scores of symptoms severity showed no significant difference between the two groups at study initiation and 4 weeks later

, whereas a significant difference was obtained between baseline and 8 weeks of treatment initiation.



Also Read: FDA approves Oralair for grass pollen-induced allergic rhinitis in kids
"Based on our findings, it can be concluded that vitamin D supplementation along with antihistamines can result in relative symptoms improvement in AR patients with vitamin D deficiency," wrote the authors.
To read the complete study log on to
https://doi.org/10.1007/s00405-019-05546-x