Vitamin D supplementation reduces Atopic Dermatitis severity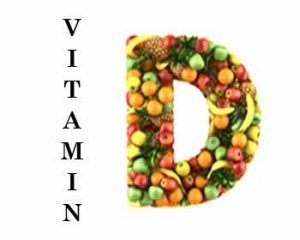 A new study reports that vitamin D may be considered a relevant adjuvant in the treatment of atopic dermatitis. The study published in the International Journal of Dermatology reveals that serum levels of 25(OH)D >20 ng/mL in combination with standard therapy achieves a significant reduction in severity of Atopic Dermatitis; hence, vitamin D3 supplementation should be considered as a relevant adjuvant in the treatment of AD.
Read Also: Dupilumab beneficial in moderate-to-severe Atopic Dermatitis
Karen Sanchez and his associates conducted a randomized, double‐blind placebo‐controlled clinical trial to find out whether vitamin D can be used as adjunct therapy to improve the response to treatment of patients with the AD.
The study included 65 patients with AD who were divided into two groups to receive either vitamin D3 5000 IU/day (n = 33) or placebo (n = 32), plus baseline therapy (topical steroid, soap substitute, and emollient) during 3 months.
The key study findings included are:


At the end of the intervention, the treated group achieved higher levels of 25(OH)D.


At week 12, those patients who registered serum levels of 25(OH)D ≥20 ng/ml, regardless of whether or not they had received supplementation, showed a lower severity scale (SCORAD)compared to those with levels <20 ng/ ml.


Eighty percent of the patients with serum levels <20 ng/ml (n= 9) had moderate-severe AD despite standard treatment.


Vitamin D levels ≥20 ng/ml associated with baseline therapy strongly favored remission of atopic dermatitis.


No significant differences were found between patients with serum levels of ≥20 ng/ml vs. ≥30 ng/ml.


Read Also: Topical Bacteria therapy effective in Atopic dermatitis
The study concluded that reaching serum levels of 25(OH)D > 20 ng/ml in conjunction with standard therapy is sufficient to achieve a reduction in severity (SCORAD) in patients with the AD.
Atopic dermatitis (eczema) is a condition that makes the skin red and itchy. It may occur at any age and is long-lasting (chronic) and tends to flare periodically. It may be accompanied by asthma or hay fever.
For reference log on to https://doi.org/10.1111/ijd.14220