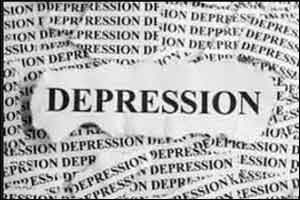 Tehran, Iran: Vitamin D supplementation in patients with type 2 diabetes mellitus (T2DM) may decrease the risk of depression, finds a recent study published in the journal Diabetes & Metabolic Syndrome.
Vitamin D is a fat-soluble vitamin that regulates the absorption of calcium and phosphorus as well as facilitates normal immune system function. Also, it has been suggested to play an important role in many chronic diseases, such as diabetes. There is also ongoing interest in the association between the lower level of vitamin D and diabetic complications.
Diabetes increases the risk of depression and depression is associated with poor blood sugar control and diabetes complications. Vitamin D seemed to improve blood sugar control and improve depressive symptoms.
Mahmoud Djalali, Tehran University of Medical Sciences, Tehran, Iran, and colleagues, therefore, examined the effect of vitamin D supplementation alone (without antidepressant drugs) on depressive symptoms of 68 patients with type 2 diabetes and mild to moderate depressive symptoms in this placebo-controlled, double-blind, randomized trial conducted over 12 weeks.
The participants received  100 μg (4000 IU) vitamin D (n = 32) or placebo (n = 34) daily. Beck Depression Inventory-II (BDI-II-PERSIAN) was used for the assessment of depression severity. Depression scores and metabolic profiles were measured at the beginning and end of the trial.
Also Read: High vitamin D blood levels may prevent depression in elderly patients
Key findings include:
After 3 months of vitamin D supplementation, mean values of 25(OH) D increased from 15.5 ± 8.8 to 32.2 ± 8.9 ng/ml in the vitamin D group.
Moreover, BDI-II scores decreased from 15.2 ± 9.6 to 9.8 ± 7.2 in the vitamin D group and 15.5 ± 11.2 to 13.7 ± 11.5 in the placebo group.
The decrease in BDI-II scores were significant (27.6% vs 10.8%) compared with placebo.
In term of metabolic profiles, mean change in the level of hemoglobin A1c (HbA1c), insulin and triglycerides (TG) were significantly higher in response to the treatment with vitamin D compared to placebo.
Also Read: Vitamin D Supplementation may help prevent development and progression of diabetes,finds study
"Supplementation of vitamin D in T2DM patients may protect these patients against the onset of major depressive disorder (MDD), with noticeable favourable effects on measures of metabolic profiles," concluded the authors.
To read the complete study log on to https://doi.org/10.1016/j.dsx.2019.06.011