Vitamin D Supplementation decreases disease activity in Hashimoto's Thyroiditis, finds study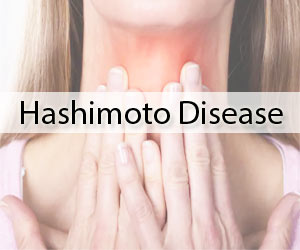 Vitamin D Supplementation may decrease disease activity in Hashimoto's Thyroiditis, finds a new study.
In recent years, evidence has emerged pointing to various roles for vitamin D, including, proliferation and differentiation of normal and cancer cells, cardiovascular function, and immunomodulation. Now, a recent study published in the Thieme journal Hormone and Metabolic Research has demonstrated the role of vitamin D in alleviating the disease activity in Hashimoto's thyroiditis (HT) patients.
Hashimoto's thyroiditis is the most prevalent autoimmune disorder characterized by the destruction of thyroid cells caused by leukocytes and antibody-mediated immune processes accompanied by hypothyroidism.
Evidence from previous studies has indicated the presence of vitamin D deficiency in HT patients. Reza Chahardoli, School of Advanced Technologies in Medicine, Shahid Beheshti University of Medical Sciences, Tehran, Iran, investigated the effect of vitamin D on circulating thyroid autoantibodies and thyroid hormones profile (T4, T3, and TSH) in females with HT.
In this randomized clinical trial study, the researchers enrolled forty-two women with HT disease. They divided into vitamin D and placebo groups -- patients in the vitamin D and placebo groups received 50 000 IU vitamin D and placebo pearls, weekly for 3 months, respectively.
The serum levels of 25-hydroxyvitamin D [25(OH) D], Ca++ion, anti-thyroperoxidase antibody (anti-TPO Ab), anti-thyroglobulin antibody (anti-Tg Ab), T4, T3, and TSH were measured at the baseline and at the end of the study using enzyme-linked immunosorbent assays.
Also Read: Treatment of Hoshimotos disease: Thyroidectomy better than medicines
Key Findings:


The results of this study showed a significant reduction of anti-Tg Ab and TSH hormone in the Vitamin D group compared to the start of the study.


There was a no significant reduction of anti-TPO Ab in the Vitamin D group compared to the placebo group.


No significant changes were observed in the serum levels of T3 and T4 hormones.


Also Read: Classic Hypothyroidism case with brittle nails and hair loss
"Vitamin D supplementation can be helpful for the alleviation of the disease activity in Hashimoto's Thyroiditis patients; however, further, well controlled, large, longitudinal studies are needed to determine whether it can be introduced in clinical practice," concluded the authors.
For further reference log on to
DOI: 10.1055/a-0856-1044
Source : With inputs from Hormone and Metabolic Research