Vitamin D supplementation benefits psoriasis patients without adverse effects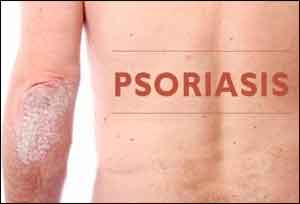 Pathumthani, Thailand: Vitamin D supplementation in psoriasis patients increased the serum vitamin D levels and significantly improved treatment outcome sans any adverse effects, suggests a recent study published in the Dermatology Research and Practice journal.
Several studies have shown circulating 25 hydroxyvitamin D (25(OH)D) levels to be significantly lower in psoriasis patients than healthy controls. But there are limited randomized controlled trials in Asia assessing the impact of oral vitamin D supplementation in psoriasis, and the results are inconclusive.
Wareeporn Disphanurat, Faculty of Medicine, Thammasat University, Pathumthani, Thailand, and colleagues investigated the clinical effect of oral vitamin D supplementation on psoriasis.
The researcher screened 50 subjects, out of which 45 were eligible and randomized to the oral vitamin D2 60,000 IU (n=23) or similar-looking placebo pills (n=22) once every 2 weeks for 6 months. Serum levels of 25(OH)D, calcium, phosphate, parathyroid hormone, and C-reactive protein and adverse events were monitored.
The primary outcome was an improvement of the Psoriasis Area and Severity Index (PASI) score at 3 and 6 months after treatment. At enrollment, the mean PASI score was 4.45, and 26.7% of patients had vitamin D deficiency.
Also Read: Vitamin D found beneficial for some people with psoriasis
Key findings include:



At 3 months, the oral vitamin D2 group had significantly higher PASI improvement than the placebo group (mean PASI improvement: 1.43 versus [vs.] -0.33; mean %PASI improvement: 34.21% vs. -1.85%).




The mean serum 25(OH)D level was significantly higher in the oral vitamin D group than in the placebo group (27.4 vs. 22.4 ng/mL).




Serum 25(OH)D concentrations were significantly inversely correlated with PASI scores at the 6-month follow-up.




No major adverse event was observed overall.



Also Read: Biologics safer than traditional methotrexate for treatment of psoriasis patients
"Our data suggest vitamin D2 is a good adjunctive treatment to the standard therapy," write the authors.
"Additional studies should examine the efficacy of higher doses and longer duration of vitamin D2 in moderately severe and severe psoriasis to determine whether vitamin D would be a suitable adjunct treatment," they concluded.
To read the complete study follow the link: https://doi.org/10.1155/2019/5237642