Vitamin D supplementation adversely affects insulin sensitivity and obesity: Study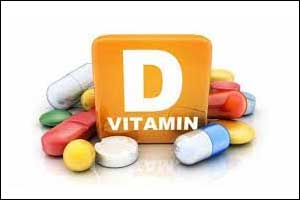 Austria: Vitamin D supplementation is of no good for obesity and in vitamin D deficient men, in fact, it has an adverse effect on obesity as reflected by an increase in visceral adiposity, android fat and body fat -- is the finding of a recent study published in the Nutrients journal.
Considering data from this study and the previous ones, it becomes pertinent that vitamin D supplementation is unlikely to improve obesity or cardiovascular risk factors but may pose a potentially harmful effect on insulin sensitivity and obesity.
Vitamin D is well recognized for its bone and muscle strengthening properties. Poor vitamin D status can lead to several health conditions including cardiovascular disease, obesity, insulin resistance and type 2 diabetes.
Despite so much researcph on the matter, effects of vitamin D on cardiovascular risk factors such as obesity, insulin sensitivity and serum lipids are inconsistent. It is still unclear whether vitamin D has a beneficial or harmful effect.
Given previous inconsistent results of vitamin D supplementation on metabolic markers, Elisabeth Lerchbaum, Medical University of Graz, Graz, Austria, and colleagues examined vitamin D effects on metabolic markers and obesity in a randomized controlled trial (RCT). This is a post-hoc analysis of the Graz Vitamin D&TT-RCT -- a single-centre, double-blind, randomized placebo-controlled trial.
The study included 200 healthy men with serum 25-hydroxyvitamin D (25(OH) D) levels <75 nmol/L. They were then randomized to receive 20,000 IU of vitamin D3/week (n = 100) or placebo (n = 100) for 12 weeks.
Outcome measures were metabolic markers, anthropometric measures, and body composition assessed by Dual-energy X-ray absorptiometry.
Also Read: Vitamin D fortification of wheat- Right strategy to save millions of lives, finds study
Key findings include:


One-hundred and ninety-two men completed the study.


a significant treatment effect was observed in fasting glucose/fasting insulin ratio (−5.3 (−10.4 to −0.2)), whereas no significant effect was observed on the remaining outcome parameters.


In subgroup analyses of men with baseline 25(OH)D levels <50 nmol/L (

n

= 80), the researchers a significant effect on waist circumference (1.6 (0.3 to 2.9) cm), waist-to-hip ratio (0.019 (0.002 to 0.036)), total body fat (0.029 (0.004 to 0.055) %), and android fat (1.18 (0.11 to 2.26) %)


In middle-aged healthy men, vitamin D treatment had a negative effect on insulin sensitivity.


In vitamin D deficient men, vitamin D has an unfavourable effect on central obesity and body composition.


Also Read: Vitamin D supplementation may reduce blood sugar and metabolic syndrome risk in postmenopausal women
"In summary, we found a possible adverse effect on insulin sensitivity as mirrored by a significant vitamin D effect on fasting glucose/fasting insulin ratio," wrote the authors.
"When considering the wide use of vitamin D testing and treatment, further RCTs and meta-analyses of RCTs adequately powered to address the potentially harmful effects of vitamin D on obesity, and cardiovascular risk factors are of high clinical importance," they concluded.
To read the complete study follow the link: https://doi.org/10.3390/nu11081894