Vitamin D levels may increase after weight loss induced by ketogenic diet, finds study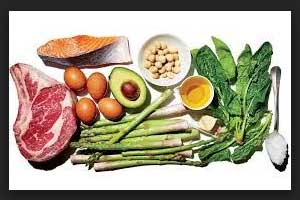 Vitamin D levels may increase after weight loss induced by a ketogenic diet, finds a new study.
A marked weight loss obtained through a long-lasting very-low-calorie ketogenic diet (VLCKD) can increase vitamin D levels, maintain blood sugar, and reduce inflammation in obese patients -- finds a recent study published in the journal Molecules.
The sunshine vitamin, vitamin D, is a steroid hormone with pleiotropic effects. Besides the role of Vitamin D in maintaining bone mineral homeostasis and calcium uptake it also plays an important role in maintaining endocrine, cardiovascular and immune functions.
Several studies have identified obesity to be associated with obesity. The proposed mechanisms underlying vitamin D deficiency in obese patients are: (a) a lower dietary intake, (b) lower sunlight exposure or impaired skin synthesis of vitamin D, and (c) 25(OH)D distribution into a larger whole-body tissue volume.
A ketogenic diet (KD) is a high-fat, low carbohydrate and adequate protein diet that forces the body to burn fat than carbohydrates. It is proven to be very effective diet regime for rapid weight loss. In 1921, high-fat KD was used in 1921 for the treatment of epilepsy.
A modified KD, characterized by a low intake of both carbohydrates and lipids, known as very low-calorie (<800 kcal per day) ketogenic diet (VLCKD), is used as an effective regimen for weight loss. This is due to the ability of ketone bodies to suppress appetite. Adequate protein intake (0.8–1.5 g per kilogram of ideal body weight) also helps in the preservation of lean mass.
Maria Perticone, Department of Experimental and Clinical Medicine, University Magna Græcia of Catanzaro, Catanzaro, Italy, and colleagues investigated if weight loss obtained through VLCKD is associated with an increase in serum 25(OH)D concentration in obese.
For the purpose, the researchers enrolled 56 obese outpatients prescribed with either traditional standard hypocaloric Mediterranean diet (SHMD) or very-low-calorie ketogenic diet (VLCKD). Serum vitamin D levels were measured by chemiluminescence.
Also Read: MS risk in Vitamin D deficiency due to environmental factors and not due to genetic predisposition
Key findings of the study include:


After 12 months of dietetic treatment, in VLCKD patients serum 25(OH)D concentrations increased from 18.4 ± 5.9 to 29.3 ± 6.8 ng/mL (p < 0.0001), vs 17.5 ± 6.1 to 21.3 ± 7.6 ng/mL (p = 0.067) in the SHMD group (for each kilogram of weight loss, 25(OH)D concentration increased 0.39 and 0.13 ng/mL in the VLCKD and in the SHMD groups, respectively).


In the VLCKD group, the increase in serum 25(OH)D concentrations were strongly associated with body mass index, waist circumference, and fatty mass variation. In a multiple regression analysis, the fatty mass was the strongest independent predictor of serum 25(OH)D concentration, explaining 15.6%, 3.3%, and 9.4% of its variation in the whole population, in SHMD, and VLCKD groups, respectively.


The researchers also observed a greater reduction of inflammation (evaluated by high-sensitivity C reactive protein (hsCRP) values) and a greater improvement in glucose homeostasis, confirmed by a reduction of HOMA values, in the VLCKD versus the SHMD group.


Also Read: Ketogenic diet increases physical fitness and reduces obesity in military men
"Taken together, all these data suggest that a dietetic regimen, which implies a great reduction of fat mass, can improve vitamin D status in the obese," concluded the authors.
To read the complete study follow the link:
https://doi.org/10.3390/molecules24132499