Vitamin D levels increase with exercise and diet restriction without supplementation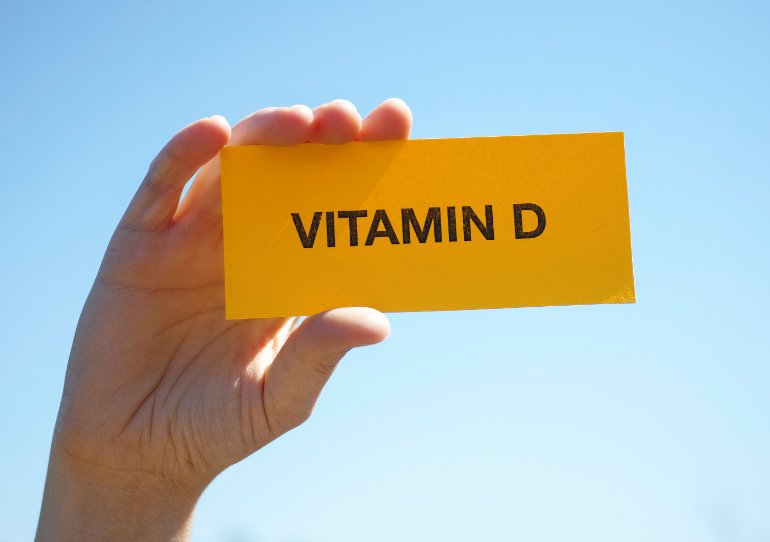 Exercise and diet restriction is the lifestyle modification that increases Vitamin D levels even without its supplementation, finds new study.
Obesity has been associated with elevated leptinemia (presence of leptins in the bloodstream) and vitamin D deficiency. Now, a new study in the International Journal of Obesity has found that an increase in vitamin D is inversely correlated with leptin levels even after controlling for a wide array of obesity-related variables.
To date, whether there is an association between vitamin D and leptin levels independent from adiposity remains uncertain. Anne Gangloff, Centre de Recherche du CHU de Québec—Université Laval, Québec, QC, Canada, and colleagues conducted the study to investigate the associations between changes in 25(OH) vitamin D levels, changes in adiposity variables, and changes in leptin levels produced by a 1-year lifestyle intervention program.
The study included 113 sedentary men with abdominal obesity, dyslipidemia, and non-vitamin D supplemented involved in a 1-year lifestyle modification program. Subjects were individually counselled by a kinesiologist and a nutritionist once every 2 weeks during the first 4 months with subsequent monthly visits in order to elicit a 500 kcal daily energy deficit and to increase physical activity/exercise habits. Adiposity mapping by computed tomography and cardiometabolic biomarkers, as well as vitamin D measurements, were performed at baseline and at the 1-year visit.
Key findings of the study include:


The 1-year intervention resulted in a 26% decrease in visceral adipose tissue volume (from 1951 ± 481 to 1463 ± 566 cm3), a 27% decrease in leptin levels (from 12.0 ± 8.1 to 8.5 ± 7.8 ng/mL) and a 27% increase in plasma 25(OH) vitamin D concentrations (from 50 ± 18 to 60 ± 18 nmol/L).


One-year increases in 25(OH) vitamin D levels were inversely correlated with 1-year changes in leptin levels.


The association remained significant after adjustment for 1-year changes in various adiposity indices: visceral adipose tissue, subcutaneous adipose tissue, total abdominal adipose tissue, and fat mass.


"In response to 1-year lifestyle intervention, changes in 25(OH) vitamin D levels were independently associated with changes in leptinemia after adjustment for adiposity changes," write the authors.
"This finding supports a possible physiological link between leptinemia and 25(OH) vitamin D levels independent from adiposity and underscores the role of lifestyle modifications leading to lowered leptinemia in the clinical management of vitamin D deficiency," they conclude.
For detailed research log on to: https://doi.org/10.1038/s41366-019-0347-7
Source : With inputs from International Journal of Obesity