Vitamin D improves mental health in patients on treatment for opioid dependence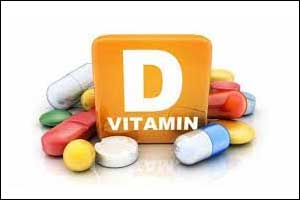 Iran: Vitamin D supplementation improves cognitive function and mental health in patients undergoing methadone maintenance treatment (MMT), finds a recent study published in the Journal of Addiction Medicine.
MMT is the use of methadone for the treatment of opioid dependence, such as heroin. It involves the administration of methadone over a prolonged period of time. The treatment is the first step towards social rehabilitation allowing the prevention of uncomfortable withdrawal symptoms in the addicts that result from complete abstinence. It reduces and/or eliminates the use of heroin, reduces the death rates and criminality associated with heroin use, and allows patients to improve their health and social productivity.
Vitamin D deficiency can lead to several mental complications including depression, cognitive defects and anxiety in patients undergoing MMT.
Amir Ghaderi, Kashan University of Medical Sciences, Kashan, Iran, and colleagues explored the impact of vitamin D supplementation on the cognitive functions and mental health parameters in people under MMT in this randomized, double-blinded, placebo-controlled clinical trial.
The study involved 64 patients under MMT; they were randomly assigned to receive either 50,000 IU vitamin D supplements (n = 32) or placebo (n = 32) every 2 weeks for 24 weeks. Cognitive functions and mental health parameters were measured at baseline and after treatment with vitamin D supplements.
Also Read: Methadone may reduce need for opioids post surgery
Key findings include:



After

the

24-week intervention, compared with

the

placebo, serum 25(OH)

vitamin

D

levels significantly increased

in

participants who received

vitamin

D

supplements.




Compared with

the

placebo,

subjects

who received

vitamin

D

had a significant reduction

in

Iowa Gambling Task (β −6.25)

and significant increases

in

Verbal Fluency Test (β 2.82)

, Immediate Logic Memory (β 1. 32)

, Reverse Digit Span (β 2.06)

and visual working memory (β 0.75).




Also,

vitamin D supplementation

significantly improved BDI (β −2.76)

compared with

the

placebo.




LM-Immediate became nonsignificant on applying Bonferroni correction, and other

mental health

parameters did not alter.



Also Read: Vitamin D deficiency or inadequacy linked to mental illnesses
"Overall, taking 50,000 IU vitamin D supplements every 2 weeks for 24 weeks by patients under MMT had beneficial effects on cognitive functions and some mental health parameters. Further studies are needed to confirm our findings," concluded the authors.
To read the complete study log on to doi: 10.1097/ADM.0000000000000550