Vitamin D does not improve relapse free survival in gastrointestinal cancers: JAMA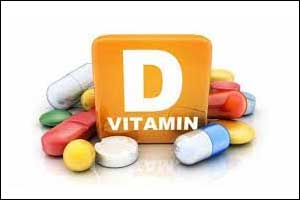 JAPAN: Several studies have implied the role of vitamin D in reducing the risk of several cancers, but the same does not hold true for gastrointestinal cancer, suggests a recent study. The study, published in the journal JAMA has found that among patients with digestive tract cancer or gastrointestinal cancer, high doses of vitamin D did not improve relapse-free survival at 5 years compared to placebo.
Usually daily recommended intake of Vitamin D is 600 to 800 International Unit (IU) for an average adult. In addition, daily direct exposure to sunlight for 15-30 minutes is also recommended.
Randomized clinical trials of vitamin D supplementation for secondary prevention in patients with cancer are needed, given positive results of observational studies. Mitsuyoshi Urashima, Division of Molecular Epidemiology, Jikei University School of Medicine, Tokyo, Japan, and colleagues conducted this study to determine whether postoperative vitamin D3 supplementation can improve survival of patients with digestive tract cancers overall and in subgroups stratified by 25-hydroxyvitamin D (25[OH]D) levels.
The eight-year Japanese study, the AMATERASU trial involved 417 patients aged 30 to 90 with cancers throughout the digestive tract. They received 2000 international units (IU) of oral vitamin D (n = 251) or placebo (n = 166) daily, from two to four weeks after surgical treatment until the study's end.
Patient diagnoses included oesophageal, stomach, small bowel and colorectal cancer in early to late stages. There was 99.8% follow-up over a median 3.5 (interquartile range, 2.3-5.3) years, with a maximal follow-up of 7.6 years.
Also Read: High intake of vitamin D, calcium and phosphorus may reduce breast cancer risk
The authors found that:


Relapse or death occurred in 50 patients (20%) randomized to vitamin D and 43 patients (26%) randomized to placebo.


Death occurred in 37 (15%) in the vitamin D group and 25 (15%) in the placebo group.


The 5-year relapse-free survival was 77% with vitamin D vs 69% with placebo.


The 5-year overall survival in the vitamin D vs placebo groups was 82% vs 81%.


In the subgroup of patients with baseline serum 25(OH)D levels between 20 and 40 ng/mL, the 5-year relapse-free survival was 85% with vitamin D vs 71% with placebo.


Fractures occurred in 3 patients (1.3%) in the vitamin D group and 5 (3.4%) in the placebo group.


Urinary stones occurred in 2 patients (0.9%) in the vitamin D group and 0 in the placebo group.


Also Read: High dose Vitamin D delays progression of colorectal cancer, finds JAMA trial
Overall results showed vitamin D supplementation did not reduce risk of relapse or death compared with placebo.
"This finding must be considered exploratory and interpreted with caution in the context of the null findings for the primary outcome measures," cautioned Urashima.
But they add that the supplement dose "may have been insufficient to increase vitamin D levels sufficiently in the subgroup with low 25(OH)D levels".
The study follows more than a decade of curiosity about possible links between vitamin D deficiency and cancer. This interest stems from the discovery that cells throughout the body have receptors for calcitriol, the biologically active form of vitamin D. Intriguingly, the receptors also appear on malignant cells.
Several mechanisms for calcitriol's possible anti-cancer effects have been suggested. These include inhibiting growth and inducing apoptosis – cell death – of malignant cells, blocking cell invasion and metastasis, and reducing inflammation.
For detailed study log on to doi:10.1001/jama.2019.2210
Source : With inputs from JAMA