Vitamin D deficiency may lead to Diabetes in women-AIIMS Fortis study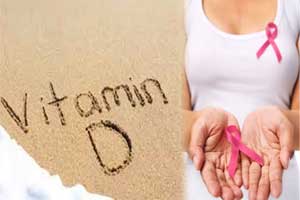 New Delhi: Lower vitamin D levels are associated with higher blood glucose values in Asian Indian women with pre-diabetes, according to a study published in The BMJ.
The joint study conducted by the All India Institute of Medical Sciences along with Fortis C-DOC and Diabetes Foundation (India), highlighted the association of low vitamin D levels and development of pre-diabetes.
"Vitamin D deficiency is extremely common in Indians despite exposure to adequate amounts of sunlight. Health effects of vitamin D deficiency continue to be unraveled. One clear positive effects are on bones. Its positive effects on insulin secretion and insulin-producing beta cells have been shown in experimental research. However, these effects have not often being translated in clinical benefits," said Dr. Anoop Misra, Chairman, Fortis-C-DOC Centre of Excellence for Diabetes, Metabolic Diseases and Endocrinology and a lead author of the study to Speciality Medical Dialogues.
Only a few studies have been done in India regarding insulin resistance, hyperglycemia, and vitamin D deficiency. No association has been reported between vitamin D levels and T2DM In this study, individuals with vitamin D deficiency showed significant inverse correlation to insulin resistance and positive correlation with insulin sensitivity. Further, the same study showed significantly lower levels of serum adiponectin and serum 25-hydroxyvitamin D (25(OH)D) and higher serum insulin levels in persons with pre-diabetes or T2DM as compared with controls.
"There are conflicting data of benefits on blood sugar levels when it is supplemented in vitamin D deficient individuals. In particular data on Indians and in women are scarce. In this study, focused on women, we show that blood glucose levels are higher is those women who have lower vitamin D levels. These observations have huge implications; could supplementation of vitamin D decrease blood glucose levels in women? Would it prevent diabetes in those predisposed to develop it? These need more studies." said Dr. Misra.
The study conducted by Dr.Misra and his associates involved 797 women with pre-diabetes aged 20–60 years. The study found that the prevalence of vitamin D deficiency, insufficiency and sufficiency was 68.6%, 25.9%, and 5.5% respectively.
According to the recent findings of ASSOCHAM study, 88% of Delhites suffer from inadequate vitamin D and almost 85% of the vitamin is related to insufficiency or non- exposure to sunlight, staying in AC rooms for long hours.
"Women in India are more likely to have vitamin D deficiency because many of them are confined to households and have high coverage of body part with clothes, thus they may not be exposed to sufficient sunlight", said the author.
Source : With inputs from the journal The BMJ