Vitamin D deficiency increases severity of autoimmune arthritis in Kids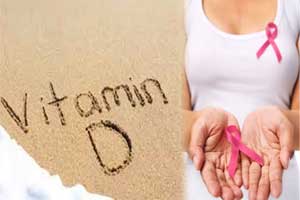 According to a new study, vitamin D deficiency increases the severity of autoimmune arthritis in Kids. It is associated with higher disease activity and increased risk of anterior uveitis in patients with juvenile idiopathic arthritis. The findings of the study have appeared in Journal Arthritis Research & Therapy.
Researchers are uncertain what causes JIA. There is no evidence that foods, toxins, allergies or lack of vitamins play a role in developing the disease. Current research indicates that there is a genetic predisposition to JIA. Over the last decade, it has become clear that vitamin D is more than the "bone vitamin" that regulates calcium homeostasis and bone mineralization. In addition to its pleiotropic functions in different cells and tissues, the differentiation, polarization and activity of immune cells are affected by 1,25 (OH)2 vitamin D3.
"Several studies have shown an association between low vitamin D, mostly measured as 25(OH)vitamin D3 (25(OH)D), and higher incidence and severity of autoimmune disorders, such as type 1 diabetes mellitus, chronic inflammatory bowel disease, rheumatoid arthritis and multiple sclerosis," Claudia Sengler, MD, of the German Rheumatism Research Center, and colleagues wrote. "Currently, the measurement of 25(OH)D is considered standard because it is stable and reflects the vitamin D provision of the last weeks to months."
Dr Sengler and colleagues conducted the study by enrolling patients aged 16years and younger with recently diagnosed JIA, in the ICON cohort of patients with newly diagnosed JIA. They examined clinical and laboratory parameters quarterly during the first year, and then half-yearly thereafter.ICON is an ongoing prospective observational, controlled multicenter study that began in 2010.
The researchers focused on 360 subjects in all who had two blood samples taken during the first 2years after inclusion, with a follow up of 3 years. Serum 25(OH)D levels were determined and compared with those of subjects from the general population, matched for age, sex, migration status and the month of blood-drawing.
They found that nearly half of the patients had a deficient 25(OH)D level (< 20 ng/ml) in the first serum sample and a quarter had a deficient level in both samples. Disease activity and the risk of developing JIA-associated uveitis were inversely correlated with the 25(OH)D level (β = − 0.20, 95% CI − 0.37; 0.03, hazard ratio 0.95, 95% CI 0.91; 0.99, respectively).
The authors concluded "Our study revealed that vitamin D deficiency is common in patients with JIA, although the prevalence was lower than in matched subjects from the general population," Sengler and colleagues wrote. "In patients with JIA, vitamin D deficiency is associated with higher disease activity and a higher risk of developing uveitis and possibly the extended form of oligoarthritis. ... To further clarify if cholecalciferol substitution in order to achieve a sufficient 25(OH)D level might have the potential to prevent the development of uveitis and the extended form of oligoarthritis, these associations must be confirmed by an interventional study."
Key messages of Study





Vitamin D deficiency was common, as it was found in 44% of patients with juvenile idiopathic arthritis (JIA) and even in 62% of healthy peers.








Low levels of 25(OH)D in patients with JIA were associated with higher disease activity and a higher risk of developing JIA-associated uveitis





For further reference log on to:
https://doi.org/10.1186/s13075-018-1765-y