Vitamin D deficiency in adults: Clinical management guidelines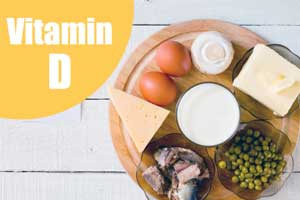 Presently, physicians involved in the prescription of vitamin D demonstrate a variable clinical approach to the screening of its deficiency, the modalities of treatment and the monitoring of therapy over time. In order to overcome these shortcomings, The Italian Association of Clinical Endocrinologists (AME) appointed a task force consisting of Dr. Roberto Cesareo and his counterparts to review the literature about vitamin D deficiency in adults and for defining the optimal management of vitamin deficiency in clinical practice.
For the study, four topics were identified as worthy for the practicing clinicians. For each topic, recommendations based on clinical practice and scientific evidence were issued according to the Grading of Recommendations, Assessment, Development, and Evaluation (GRADE) System. Some of the major recommendations include
What cut-off defines vitamin D deficiency?
Even though 20 ng/mL (50 nmol/L) can be considered appropriate in the general population, we recommend maintaining levels above 30 ng/mL (75 nmol/L) in categories at risk.
Whom, when, and how to perform screening for vitamin D deficiency?
Categories at risk (patients with bone, liver, kidney diseases, obesity, malabsorption, during pregnancy and lactation, some elderly) but not healthy people should be screened by the 25-hydroxy-vitamin D assay.
Whom and how to treat vitamin D deficiency?
Beyond healthy lifestyle (mostly sun exposure), we recommend oral vitamin D (vitamin D2 or vitamin D3) supplementation in patients treated with bone active drugs and in those with demonstrated deficiency. Dosages, molecules, and modalities of administration can be profitably individually tailored.
How to monitor the efficacy of treatment with vitamin D?
No routine monitoring is suggested during vitamin D treatment due to its large therapeutic index. In particular conditions, 25-hydroxy-vitamin D can be assayed after at least a 6-month treatment.
Other Key Recommendations for Management :


Consider serum parathyroid hormone (PTH) measurement when vitamin D values are lower than 30 ng/mL (75 nmol/L), particularly if tested in summer and autumn.


Employ the same method for serial measurements of vitamin D in any patient


Avoid routine 1,25-(OH)2-vitamin D assessment


Perform Dual Energy X-ray Absorptiometry (DXA) examination whenever the fracture risk is increased


Check 25(OH)D levels in any patient with established osteoporosis before starting the treatment


Rule out secondary causes of vitamin D deficiency whenever serum 25(OH)D levels are not normalized as expected after treatment


Do not consider sun exposure as adequate for the achievement of an optimal vitamin D status


Perform treatment with cholecalciferol by mouth as the first line therapy in most patients


Use calcifediol in hepatic impairment, obesity, malabsorption of cholecalciferol, and congenital abnormalities of the hepatic 25-hydroxylase enzyme


Give calcium plus vitamin D supplements to patients with insufficient calcium intake, particularly if osteoporotic and taking bone active drugs


Provide dosage of vitamin D up to a maximum of 4000 IU/day


Evaluate concomitant medical treatments for a potential interference with vitamin D absorption and metabolism


For further information click on the link: https://doi.org/10.3390/nu10050546
Source : With inputs from AME