New study supports role of vitamin D in human reproduction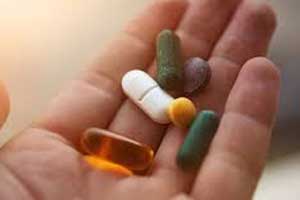 There is an increasing body of evidence demonstrating an important role of vitamin D in human reproduction. Now, the latest study published in the journal Journal of Clinical Endocrinology & Metabolism, has stressed on the same stating that vitamin D deficiency in certain women having a prior history of polycystic ovary syndrome (PCOS) as well as Infertility can have dangerous consequences at the time of delivery.
The study found that women with polycystic ovary syndrome (PCOS) who underwent ovarian stimulation treatment for infertility is associated with decreased rates of ovulation, pregnancy, ultimately leading to reduced chance of live birth.
In contrast, the rate of live birth in infertile women with unexplained causes treated with ovarian stimulation did not diminish in association with vitamin D deficiency. "Our findings support the concept that vitamin D deficiency negatively affects pathways specific and integral to the phenotype of women with PCOS," write the authors.
This investigation demonstrates that the association between vitamin D deficiency and ovarian stimulation treatment outcomes differs according to infertility diagnosis.
Samantha F Butts, University of Pennsylvania, Philadelphia, Pennsylvania, and colleagues evaluated the relationship between vitamin D deficiency and reproductive outcomes after ovarian stimulation in women with either PCOS or unexplained infertility.
The study involved participants from the Pregnancy in Polycystic Ovary Syndrome II (PPCOS II) RCT (n = 607); participants from the Assessment of Multiple Intrauterine Gestations from Ovarian Stimulation (AMIGOS) randomized controlled trial of unexplained infertility (n = 647).
The primary outcome is live birth and secondary outcomes included ovulation (PPCOS II), pregnancy, and early pregnancy loss.
Key Findings of the Study Include:


In PPCOS II, subjects with vitamin D deficiency were less likely to ovulate and experienced a 40% lower chance of live birth than those not deficient.


In AMIGOS, no significant association between vitamin D deficiency and live birth was noted.


In pregnant subjects from both studies, vitamin D deficiency was associated with elevated risk of early pregnancy loss.


"Given the generally modest success of ovarian stimulation, addressing vitamin D deficiency may prove an important treatment adjunct for many infertile women," concluded the authors.
For further reference log on to
https://doi.org/10.1210/jc.2018-00750