Vitamin B12 deficiency linked to severe thrombocytopenia in Dengue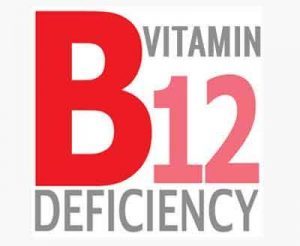 Vitamin B12 deficiency may be responsible for severe thrombocytopenia, slower platelets count recovery and prolonged hospitalization in dengue fever patients, according to a study published in the Journal of The Association of Physicians of India.
Indian researchers at Dr. S.N. Medical College, Jodhpur, Rajasthan did a prospective observational study to document the correlation between vitamin B12 deficiency and severity of thrombocytopenia, platelets recovery, and duration of hospital stay in dengue fever patients. The investigators started this study with the presumption that there may be other factors that may be contributing to thrombocytopenia and its slow recovery, during acute hematological/hematopoietic stress. Identifying and correcting contributory factor may probably cutdown duration of admission in patients with dengue fever and severe thrombocytopenia.
The study involved dengue fever patient with severe prolonged thrombocytopenia (<20,000 µl and > 2 days duration). Patient with underlying malignancy, hematological disorders, septicemia, or use of any drug which may cause thrombocytopenia, were excluded. Standard statistical methods were used. Total 40 subjects were included in the current study out of which twenty-one were male and mean age was 25±12 years.
Read Also:Oral vs. Intramuscular Vitamin B12 which is better?
Key study findings:


Forty percent of subjects were having a B12 level < 200 pg/L and mean B12 level was 336.9±362.36 pg/L.


SDP requirement was highest in B12<100 pg/L group was (3±1.41) as compared to other groups.


The time required for recovery of platelets to a 20000/µl threshold was also highest in B12<100 pg/L group (5.75±0.95days) as compared to other groups.


Duration of hospital stay was also highest in B12<100 pg/L group (5.25±1.25days) as compared to other groups. There was no relation between B12 levels and other complications of dengue-like bleeding, serositis, and shock.


The study concluded that vitamin B12 deficiency may be a contributing factor to the development of severe thrombocytopenia in dengue fever, particularly in the Indian population. Severe vitamin B 12 deficiency may prolong the hospital stay and increase the requirement of platelets transfusion.
Dengue is one of the most significant arboviral diseases in humans worldwide. It is predominantly distributed in tropical and subtropical regions that are the natural home for its vector, mosquitoes of the genus Aedes.
For reference log on to http://www.japi.org/september_2018/11_OA_Severe_Thrombocytopenia_in_Dengue_Fever.html
Source : With inputs from Journal of The Association of Physicians of India