Vitamin B linked to increased hip fracture risk, confirms Norwegian study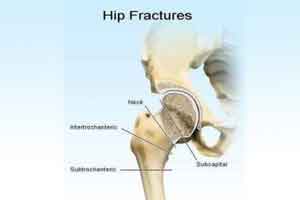 Vitamin supplements are popular in people of all age groups and out of them most popular are water soluble vitamins mainly vitamin B supplements.
Even healthy individuals take them prophylactically, thinking that it must be good for their health. They can be procured over the counter and in some countries online purchases are effected.
Medically speaking high doses of vitamin B6 and vitamin B12 have no health-enhancing effect in healthy people. However people who have deficiency of these vitamins only need to take these supplements.
A new cohort study has found that there is an increased risk of hip fracture in women who take high doses of vitamin B6 combined with high doses of B12.
Professor Haakon E. Meyer and associates at Harvard analysed data from the American Nurses Health Study involving more than 75,000 American women.
The findings were made in a study in which researchers followed a group over a long period of time and analyzed who developed any disease or injuries.
The data in the study were collected over a long period of more than 30 years in which subjects/women methodically reported their diet and dietary supplements.
The study is transferable to Norway, even though American women use a good deal more supplements than their Norwegian counterparts, says Professor Haakon E. Meyer.
– We suspected this when we re-analysed data from
two major Norwegian studies
in 2017, Meyer says. In these studies, participants were given either high doses of vitamin B or a placebo.
Surprisingly, people who received high doses of vitamin B6 and B12 in combination had a significantly increased risk of hip fracture. This finding was confirmed in the new American study.
Vitamin B12 alone does not result in increased risk
– Some elderly people need extra vitamin B12 supplements, and there is no evidence that vitamin B12 alone results in increased risk of hip fracture, Professor Meyer points out.
The study was conducted by Professor Haakon E. Meyer, Researcher Kristin Holvik and researchers at Harvard T. H. Chan School of Public Health.
The researchers concluded that a combined high intake of vitamins B
6
and B
12
was associated with an increased risk of hip fracture. The intakes were far higher than the recommended dietary allowances. These findings add to previous studies suggesting that vitamin supplements should be used cautiously because adverse effects can occur.
More information: Haakon E. Meyer et al. Association of High Intakes of Vitamins B6 and B12 From Food and Supplements With Risk of Hip Fracture Among Postmenopausal Women in the Nurses' Health Study,
JAMA Network Open
(2019).
DOI: 10.1001/jamanetworkopen.2019.3591
Journal information:
JAMA Network Open
Provided by
University of Oslo
Source : Press Release university of Oslo