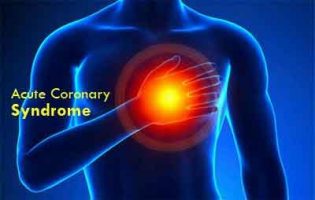 Very young people also prone to ischemia of heart and heart attack, find Indian researchers.
Very young people aged less than 30 years suffer from ischemia too but might differ in risk factors and outcome as compared to old, finds a new study published in the Journal of the Association of Physicians of India. 
Presentation of the acute coronary syndrome (ACS) in the young people has been poorly described in the literature. So, Amit Gulati,  Senior Resident,  Christian Medical College and Hospital, Ludhiana, Punjab, and colleagues conducted the study to evaluate patients younger than 30 years for ACS.
Considering the potential years of life lost ACS is becoming a major concern in the young population.
ACS is a term that is applied to various manifestations of ischemic heart disease which can range from unstable angina, non-ST elevation Myocardial infarction (NSTEMI) to ST elevation MI (STEMI). Various risk factors that can contribute to an early occlusion of coronary vessels include diabetes mellitus, hypertension, obesity, smoking, dyslipidemia, various genetic factors, and a hereditary prevalence.
ACS manifests most commonly as sudden onset chest pain due to ischemia caused by occlusion of one or more main coronary arteries or its branches. Though the overall prevalence of coronary syndrome is much more in middle-aged and elderly population presently it is no more an exception in young. Considering the morbidity and mortality burden associated with ACS, we certainly need to draw our attention towards its clinical presentation, management, and outcome in young patients.
For this prospective study, the authors enrolled 1377 patients who underwent coronary angiography for symptoms concerning for ACS over a period of one year. Majority of patients were over 40 years of age (1303/1377) while 74 patients were under 40 years. 62 out of 74 were in the age group 30-40 years and 12 out of 74 were under 30 years. All these 12 young patients were males.
Also Read: Antidepressants cut risk of future CV events after acute coronary syndrome : JAMA

Key Findings:
Male predominance (100%) was seen among the young patients (less than 30 years) with the most common presentation being chest pain.
The incidence of ST-elevation myocardial infarction (STEMI) was significantly higher (75%) than non-ST elevation myocardial infarction/ unstable angina (NSTEMI/UA).
The most common associated risk factor was current smoking (41.6%). As compared to elderly, young patients were seen to have a better outcome with percutaneous coronary interventions (PCI) and thrombolysis.
"Very young <30 years suffer from ischemia too and may differ in presentation, risk factors and outcome as compared to old. Primary prevention of avoidable risk factors should be aggressively promoted among young," concluded the authors.
For further reference follow the link: http://www.japi.org/september_2018/10_OA_Young_Hearts_Go_Ischemic_Too.html