Vasectomy increases prostate cancer risk in men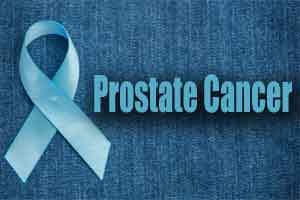 DENMARK: Vasectomy -- commonly used surgical procedure for male sterilization or permanent contraception (birth control) -- is associated with a small but significantly increased long-term risk of prostate cancer, according to a new study.
Findings of the study, published in the Journal of the National Cancer Institute, supports a relationship between reproductive factors and the risk of prostate cancer.
Low sperm quality, low ejaculation frequency, prior reproductive history, and a low number of offspring is linked to an increased risk of prostate cancer. Anders Husby, Statens Serum Institut, Copenhagen, Denmark, and colleagues whether influences prostate cancer risk in men.
The investigators used Danish national health registers to establish a nationwide cohort of 2,150,162 Danish males born between January 1937 and December 1996. The analysis involved some 53.4 million person-years of follow-up or an average follow-up of 24.8 years per male.
Key findings of the study include:


Overall, 26,238 cases of prostate cancer occurred among 2,150,162 Danish men during 53.4 million person-years of follow-up.


At the end of the analysis, vasectomized men had a 15% increased relative risk of prostate cancer compared with nonvasectomized men, the investigators report.


The association between time since the procedure was done and the risk of both low and intermediate-to-advanced stage tumors was similar, except for the first year following vasectomy where investigators found a 3.5-fold higher risk of vasectomized men presenting with low-grade prostate cancer compared with men who had not undergone the procedure.


When restricting the analysis to metastatic and extracapsular prostate cancer, the researchers still found a statistically significant increased long-term prostate cancer risk associated with vasectomy.


Men who had undergone a vasectomy had, on average, a lower risk of other cancers compared with nonvasectomized men, suggesting that men who chose to undergo vasectomy are, on average, healthier than the general population.


The only factor that appeared to modify prostate cancer risk in the cohort was the number of children men had fathered.


"Together with our finding of a statistically significant adverse effect of vasectomy, this substantiates the evidence of a protective effect of high fecundity on prostate cancer risk, with evidence pointing to a protective effect of active testicular function," study authors conclude.
In an accompanying editorial, lead editorialist Lorelei Mucci, MPH, Harvard T.H. Chan School of Public Health in Boston, and colleagues remain unconvinced and conclude that "it remains unclear whether vasectomy is or is not a cause of prostate cancer."
In the editorial, Mucci and colleagues made much of the fact that PSA (prostate-specific antigen) screening rates can have a "profound confounding effect" on prostate cancer rates, strongly increasing the likelihood that a man will be diagnosed with prostate cancer compared with those who do not undergo PSA screening.
"The current study lacked PSA screening data, although the authors note that Danish men generally have low screening rates," they acknowledge.
For detailed study follow the link: https://doi.org/10.1093/jnci/djz099