VapEnders- New programme for Vaping Cessation launched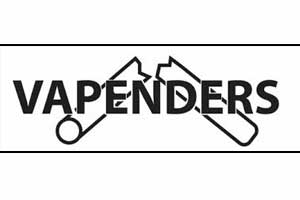 Smokenders LLC, announces the development of VapEnders© Vaping Cessation program, designed and developed specifically for the adolescent vaping community. The company has a brilliant track record as it enjoys the highest 12-month success rate of ™smoking cessation through legendary SmokEnders program.
The SmokEnders program has more than a million graduates who have learned how to quit smoking cigarettes without the use of patches, drugs, hypnosis or Nicotine Replacement Therapies (NRTs). Based upon this same highly successful, behavioral-oriented methodology, VapEnders will teach teenage users of e-cigarettes, vapes and other Electronic Nicotine Delivery Systems (ENDS) how to quit vaping easily and painlessly through a five-week structured, step-by-step approach that takes only a few minutes per day.
The SmokEnders development staff includes a licensed clinical child psychologist and developers (all ex-smoker graduates of the program) with extensive experience teaching those with nicotine addiction how to overcome its physical, psychological, cultural and social aspects. They spawned the concept of VapEnders in February of 2018 when the rapid growth of ENDS among teens and young adults became so prevalent.
Many of the 130 critical issues of the tobacco smoking habit, addressed by SmokEnders, are common to vaping and most of the VapEnders program has been derived from the proven SmokEnders treatments and some aspects unique to vaping and to teens have been added. Deployment of the program on mobile devices is designed to make the program more teen-friendly.
The VapEnders program is undergoing a pilot test to further "prove and improve" the efficacy of the methodology and mobile app with a defined community of teen "vapers" who are interested in and committed to quitting. We are seeking collaborators, interested parties and willing (parent and teen) participants for the pilot test, industry organizations with national reach, as well as investors interested in funding opportunities in support of the marketing and deployment of this exciting technology.