Vaginal rejuvenation procedures neither safe nor effective: FDA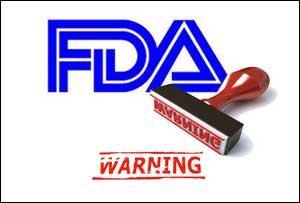 The U.S. Food and Drug Administration has warned against the use of vaginal rejuvenation procedures, that use lasers and other energy-based devices to destroy or reshape vaginal tissue. According to a statement released by FDA, the procedure that claims to treat conditions and symptoms related to menopause, urinary incontinence or sexual function have serious risks and don't have adequate evidence to support their use for these purposes.
"As part of our efforts to promote women's health, the FDA has cleared or approved laser and energy-based devices for the treatment of serious conditions like the destruction of abnormal or pre-cancerous cervical or vaginal tissue, as well as condylomas (genital warts). But the safety and effectiveness of these devices haven't been evaluated or confirmed by the FDA for "vaginal rejuvenation," writes FDA.
The warning is based on the review of adverse event reports and published literature, that found that numerous cases of vaginal burns, recurring or chronic pain and pain during sexual intercourse have been associated with the use of vaginal rejuvenation procedures.
Also Read: FDA issues warning against unapproved stem cell product
"We haven't reviewed or approved these devices for use in such procedures. Thus, the full extent of the risks is unknown. But these reports indicate these procedures can cause serious harm," said FDA Commissioner Scott Gottlieb, in the press release.
Speaking on the growing popularity of the vaginal rejuvenation procedures, Gottlieb said: "The deceptive marketing of unproven treatments may not only cause injuries but may also keep some patients from accessing appropriate, recognized therapies to treat severe medical conditions."
"These products may be particularly appealing to women who may not be candidates for certain FDA-approved treatments to relieve vaginal dryness, and thus are seeking alternative, non-hormonal options. Women considering treatment for vaginal symptoms should speak to their doctor about the potential and known benefits and risks of all available treatment options."
Gottlieb also encouraged women who've had an adverse event associated with the use of these devices to report their problem to MedWatch.
Source : With inputs from FDA