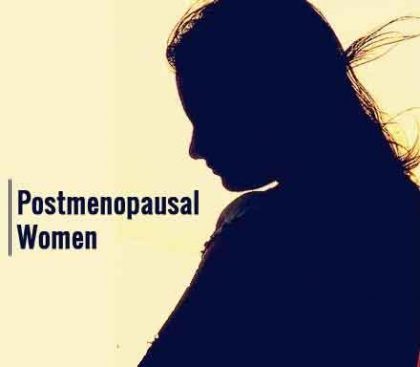 Nearly half of postmenopausal women report bothersome vaginal dryness, pain and other symptoms for which they are prescribed local estrogen treatments and expensive specialty lubricants.A new study has found that neither vaginal estradiol tablet nor vaginal moisturizer were more efficacious than placebo at reducing symptom severity or improving sexual function for women with moderate-to-severe postmenopausal vulvovaginal symptoms,.The results of the study were published in  JAMA Internal Medicine.
Mitchell and colleagues conducted a 12-week, two-center, randomized clinical trial among postmenopausal women with vulvovaginal itching, pain, dryness, irritation, or pain with penetration to compare the efficacy of a low-dose vaginal estradiol tablet and a vaginal moisturizer, and then each to placebo, The researchers enrolled 300 postmenopausal women between ages 55 and 64 with moderate to severe symptoms of vulvovaginal itching, dryness, irritation and pain during intercourse in a 12-week randomized clinical trial that took place in 2017 at Kaiser Permanente Washington Health Research Institute in Seattle and the University of Minnesota in Minneapolis.
Women were randomly assigned to use one of three combinations of treatments: Vagifem vaginal estradiol tablets plus a placebo gel lacking active ingredients in specialty "feminine moisturizers;" or nonhormonal Replens vaginal moisturizer plus a placebo tablet lacking hormones or other active ingredients; or the placebo gel and placebo tablet.
Patients received vaginal 10-μcg estradiol tablet daily for two weeks, then twice weekly, plus placebo gel three times a week (n=102), a placebo tablet plus vaginal moisturizer (n=100), or dual placebo (n=100). Symptom severity was rated 0 to 3, signifying none, mild, moderate, or severe symptoms.
The main outcome was decreased in the severity of most bothersome symptom (MBS) between enrollment and 12 weeks. Prespecified secondary outcomes were composite Vaginal Symptom Index (VSI), satisfaction with treatment received on a Likert scale of 0 (not satisfied) to 10 (completely satisfied), meaningful benefit from the study medications (yes or no), Female Sexual Function Index (FSFI), Female Sexual Distress Scale-Revised Item 1, Vaginal Maturation Index (VMI) that measures the effect of estrogen on the vaginal mucosa, and vaginal pH. Vaginal Symptom Index was the mean severity score of the five vulvovaginal symptoms listed as MBS choices.
The authors concluded that" Neither low-dose vaginal estradiol nor the brand of vaginal moisturizer studied offered the meaningful benefit.It is therefore inferred that postmenopausal women experiencing vulvovaginal symptoms should choose the cheapest moisturizer or lubricant available over the counter—at least until new evidence arises to suggest that there is any benefit to doing otherwise.
For further reference log on to :
 bit.ly/2G3IbtR and bit.ly/2FUOSlK JAMA Internal Medicine, online March 19, 2018.