Using computers to detect breast cancer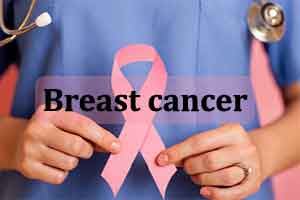 WHO
Jeffrey Alan Golden, MD chairman, Department of Pathology, Brigham and Women's Hospital
WHERE
Journal of the American Medical Association
WHEN
Embargoed for release, December 12, 2017 at 11 a.m. ET
WHAT
"Deep Learning Algorithms for Detection of Lymph Node Metastases from Breast Cancer"
Artificial intelligence, the development of computer systems to perform tasks that typically require humans, is emerging in healthcare. Dr. Golden authored an editorial in JAMA to accompany a new paper, which found that an artificial intelligence application could detect lymph node metastases in breast cancer patients as effectively as pathologists.
"The promise of AI in health care is the delivery of improved quality and safety of care and the potential to democratize expertise," writes Golden. Golden notes many challenges remain, including an increase in costs due to the technology, training professionals to use these systems, and the need for these applications to prove their benefits in a clinical setting.
"While still requiring evaluation within a normal surgical pathology workflow, deep learning has the opportunity to assist pathologists by improving the efficiency of their work, standardizing quality and providing better prognostication," writes Golden. While workflow is likely to change, Golden notes the contributions of pathologists in patient care will continue to be critically important.
Source : Eureka Alert