Use of powder in genital area not linked to increased ovarian cancer risk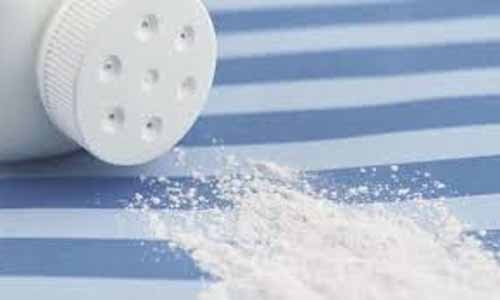 USA: The use of powder in the genital area is not significantly associated with the risk of ovarian cancer, a recent study in the journal JAMA has revealed. The study, however, did not specify the use of talcum powder, although most powder products do include some mineral talc.
Powders are used by women for decades for genital hygiene to absorb odor and moisture. Commonly used products include talc, cornstarch or combination of both. Powders are directly applied to the perineum or onto underwear, diaphragms, tampons and sanitary napkins. There's been concern that powder could prompt an inflammatory response by irritating epithelial ovarian tissue or fallopian tubes; talc can also be found in the same mines as asbestos and is structurally similar to that carcinogen. However, investigations of an association between the use of talc-containing powders for genital hygiene and epithelial ovarian cancer risks have provided inconsistent results to date and resulted in the ongoing controversy.
Katie M. O'Brien, National Institute of Environmental Health Sciences, Research Triangle Park, North Carolina, and colleagues estimated the association between the use of powder in the genital area and ovarian cancer using prospective observational data.
For the purpose, the researchers pooled four U.S. cohorts of 252 745 women free of ovarian cancer at baseline. Data was pooled from the Nurses' Health Study II (NHS II), the Sister Study (SIS), and the Women's Health Initiative Observational Study (WHI-OS). The median patient age at baseline of 57 years and a median follow-up was of 11.2 years.
Key findings of the study include:


Ten percent reported long-term use, and 22% reported frequent use.


During a median of 11.2 years of follow-up (3.8 million person-years at risk), 2168 women developed ovarian cancer (58 cases/100 000 person-years).


Ovarian cancer incidence was 61 cases/100 000 person-years among ever users and 55 cases/100 000 person-years among never users (estimated risk difference at age 70 years]; estimated HR, 1.08).


The estimated HR for frequent vs never use was 1.09 and for long-term vs never use, the HR was 1.01.


Subgroup analyses were conducted for 10 variables; the tests for heterogeneity were not statistically significant for any of these comparisons.


While the estimated HR for the association between ever use of powder in the genital area and ovarian cancer risk among women with a patent reproductive tract was 1.13, the P-value for interaction comparing women with vs without patent reproductive tracts was .15.


Of note, there was increased risk among women without a history of tubal ligation or hysterectomy at baseline (hazard ratio, 1.13). "However, the finding was below the effect size that epidemiologists generally consider important and should not be selectively highlighted by the statistically unsophisticated reader as evidence of a relationship," wrote the authors.
According to Dr. O'Brien, although the study was the largest ever done, the findings were not definitive. Any determinations cannot be made about causation.
The overall conclusion is --> There is no demonstrable statistically significant association between the use of powder in the genital area and ovarian cancer risk.
The study, "Association of Powder Use in the Genital Area With Risk of Ovarian Cancer," is published in the journal JAMA.
Source : With inputs from JAMA