Use of oral contraceptives linked to diabetes after menopause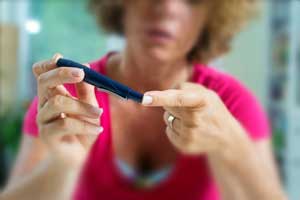 Postmenopausal women who have taken oral contraceptives in the past are at increased risk for diabetes and insulin resistance, finds a new cross-sectional study presented at the American Diabetes Association (ADA) 78th Scientific Sessions.
The results of first of its kind study from South Korea was presented at ADA 2018 by Sung-Woo Kim, Daegu Catholic University Hospital, South Korea.
"The present study showed a definite association between the past use of oral contraceptives and an increased prevalence of diabetes in postmenopausal women, especially in those who used them for longer than 6 months," Kim told Medscape Medical News.
"Use of oral contraceptives was significantly associated with higher fasting insulin and insulin resistance even in nondiabetic women," he added.
Read Also: Early, late menopause may increase risk of diabetes
In response to a question about the timing of the development of diabetes with respect to oral contraceptive use, Kim responded, "These postmenopausal women had been on oral contraceptives for longer than in the prior studies which looked at current use," and it can take many years to develop diabetes due to insulin resistance, "so long-term observation is needed."
Estrogen is an important regulator of glucose homeostasis, explained Kim.
Data for the study were drawn from the large, population-based, nationwide Korea National Health and Nutrition Examination Survey (KHANES) from 2007 to 2012. Information on use of hormone replacement therapy, duration of oral contraceptive use, age at menopause and at diabetes diagnosis, physical activity, hypertension, smoking status, alcohol use and hyperlipidemia were collected.
The study consisted of 6554 postmenopausal women in their mid-60s. Of these, 849 had diabetes and had used oral contraceptives for longer than 6 months, while 409 had diabetes but had used the pill for less than 6 months.
In addition, fasting glucose and insulin levels were available for 3338 of the nondiabetic postmenopausal women, so the association between insulin resistance and prior contraceptive use was also examined.
Key Findings:


The women who had used oral contraceptives for longer than 6 months, 19.4% had diabetes.


The percentage dropped to 14.4% for those who used oral contraceptives for less than 6 months, compared with 14.3% in the reference group of women who had never taken the pill.


Prevalence of diabetes was around 35% higher, even after adjusting for multiple confounding factors in the postmenopausal participants who had taken the pill for longer than 6 months, compared with those who had never taken oral contraceptives (odds ratio, 1.34).


In terms of diabetes risk associated with duration of oral contraceptive use, the odds ratio for each 1-month's use was 1.005.


The prevalence of diabetes showed an increasing trend of 0.5% per 1 month of oral contraceptive use.


Taking oral contraceptives for longer than 6 months also led to a significant increase in fasting insulin levels and insulin resistance (the latter assessed using the homeostatic model of insulin resistance) in nondiabetic participants, compared with those who had never used the contraceptive pill.


"These results suggest that prolonged use of oral contraceptives at childbearing age may be a potential risk factor for developing diabetes after menopause," asserted Kim.
Kim acknowledged that the study had several limitations and added that "further investigation is necessary to clarify the long-term effect of oral contraceptives on the risk of diabetes in later life."
For further reference log on to :
American Diabetes Association 2018 Scientific Sessions. June 24, 2018; Orlando, Florida. Abstract 177-OR.
Source : With inputs from ADA 2018