Use of antimalarial drug speeds up recovery of a 60-year-old cancer patient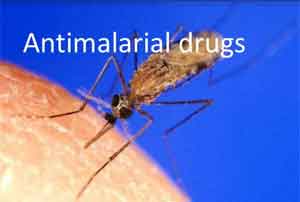 The case was reported by Franco Muggia, Professor of Medicine at NYU Langone's Perlmutter Cancer Center, New York, USA, and colleagues wherein a 60-year-old woman was diagnosed with dermatomyositis, with periungual telangiectasias, malar erythema, fatigue for the previous 6 months, and clinical as well as laboratory signs of muscle inflammation. For this condition, she received treatment that included hydroxychloroquine and quinacrine.
The patient later presented with an advanced and aggressive form of ovarian cancer. Although effective treatments exist, this type of cancer is usually expected to recur within a median of 18 months to 2 years. But to the doctor's surprise, the patient showed an immediate and lasting response to the cancer treatment.
Three years on, the patient continues to be disease-free -both from ovarian cancer and dermatomyositis. Follow-up has shown no signs of cancer, and the patient is reportedly symptom-free.
Previously published evidence in cancer medical science has shown that antimalarial drugs hydroxychloroquine and quinacrine may play a role in cancer treatment, as they appear to work together with cancer drugs, making treatments more effective.
"This is an interesting example of serendipity - an incidental finding of a cancer patient responding strongly to a non-cancer drug used for the treatment of a co-morbid condition," says Dr. Pan Pantziarka of The Anticancer Fund, Belgium, and one of the leaders of the Repurposing Drugs in Oncology (ReDO) Project. "It's important to publish such cases as they may provide early data for later preclinical and clinical investigation."
Dr. Muggia stresses that conclusions cannot be drawn from the example of one patient. "However, the depth of the response of an aggressive high-grade serous ovarian cancer to the initial platinum-taxane doublet, after months of dermatomyositis and treatment with anti-malarial drugs, should encourage further inquiries into the role of autophagy, its subsequent inhibition, and immunity in enhancing responses to [platinum-based] chemotherapy."
Dr. Pantziarka says, "There is already strong evidence that antimalarials such as hydroxychloroquine and chloroquine possess anticancer activity, as was summarised by the ReDO Project last year. If replicated, it would show yet again the therapeutic value still to be realized in so many of our existing non-cancer medicines."
Dr. Muggia adds, "Much remains to be learned about ovarian cancer biology and autophagy. We hope the current report catalyzes additional work in this area."
According to Dr. Muggis, the patient is now disease-free and healthy.
For further information click on the link:
https://doi.org/10.3332/ecancer.2018.83
Source : With inputs from ecancermedicalscience