US Food and Drug Administration approves first drug for Fascioliasis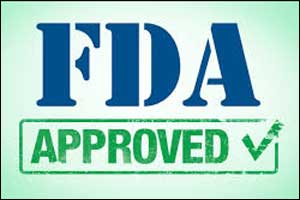 The US Food and Drug Administration (FDA) approved a drug for Fascioliasis for the first time. Fascioliasis is a neglected tropical disease caused by a parasitic called Fasciola hepatica, commonly known as liver fluke. A closely related species called Fasciola gigantica can get transmitted in humans through contaminated water and food. Fascioliasis infects 2.4 million people worldwide, with an additional 180 million at risk of infection. The disease is prevalent over 70 countries especially areas dependent on livestock. FDA has approved triclabendazole for the treatment of fascioliasis in patients aged 6 years and above.
If left untreated fascioliasis can cause pain and discomfort, leading to decreased quality of life. Symptoms of the acute phase of the disease include fever, abdominal pain, nausea, diarrhea, and eosinophilia. The disease later progresses to a latent phase during which symptoms are not as severe, with a chronic or obstructive phase following. In children, fascioliasis can be a serious infection with high fever, enlarged tender liver, and anaemia.
Triclabendazole is currently the only medicine for fascioliasis recommended by the World Health Organization (WHO) and is supplied by WHO during epidemic outbreaks and for appropriate use in endemic countries. No continent is free from fascioliasis; human cases have been reported from more than 70 countries worldwide, infecting 2.4 million people, with an additional 180 million at risk of infection.
"Novartis has a long-standing commitment to addressing global health challenges and supporting disease elimination efforts, in diseases such as leprosy, malaria, and fascioliasis," said Vas Narasimhan, CEO of Novartis. "Today's FDA approval of Egaten is another important milestone that we believe will help further expand access to this one-day treatment, taking us a step closer toward disease elimination."
"This FDA decision is welcome news for millions who suffer or are at risk of fascioliasis and removes a major hurdle in expanding treatment to countries where it is most needed," said Dr Mwelecela Malecela, director of the Department of Control of Neglected Tropical Diseases at the WHO.
The approval of triclabendazole in the United States is expected to facilitate drug licensing and import to endemic countries, to helping provide sufficient availability of the drug when needed.