Upsurge in 'Selfie wrist' reported due to increasing selfie phenomenon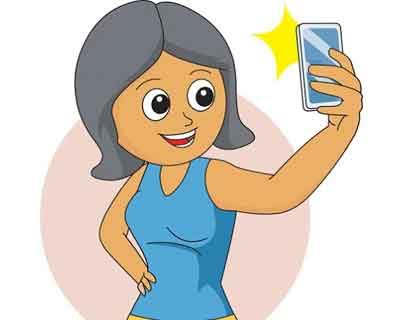 The selfie phenomenon has exploded worldwide over the past two years. The selfie has become the latest trend, especially among youths. But this time you need to be a bit more careful before taking the next selfie as it may lead to selfie wrist.
According to Dr. Levi Harrison, selfie wrist is a form of carpal tunnel syndrome, and the doctor is seeing more and more patients with this condition.
The early symptoms that people might experience are numbness, tingling, or sharp pain in their wrist. Such symptoms may arise due to hyper-flexing the wrist inward to angle your phone's camera for a selfie, or it could happen from holding your phone too long without moving.
In a similar study Medical dialogues has earlier reported that in this era of selfies, people, instead of wanting to look like celebrities, are continuously striving to become like filtered versions of their photographs. But, this can take a toll on their self-esteem and can lead to body dysmorphic disorder (BDD).
Read Also: Alarming rise in cases of 'Snapchat dysmorphia' in age of selfies
Several cases have been reported over the past two years in The Irish Medical Journal diagnosing selfie wrist, which includes other forms of selfie-induced trauma such as injuries that result from trying to take selfies while on a trampoline, walking on rocks, or just not paying attention to surroundings. Those incidents usually concluded with the selfie taker having a broken wrist or fracture from falling or colliding into other people or objects.
The Oxford dictionary defines a selfie as 'a photograph that one has taken of oneself, typically with a smartphone or webcam and shared via social media."
Selfies have been linked to a large number of mortalities and significant morbidity worldwide. The author suggests that as social media platforms promote and popularises selfies, the associated hazards and potential injuries need to be reported and published. Moreover, to combat this increase in trauma figures, education about the hazards of these practices needs to be implemented. It is important to educate society about the risks associated with taking selfies in order to reduce both major and minor trauma associated with the new trend.
For further information log on to
http://imj.ie/the-selfie-wrist-selfie-induced-trauma/
Source : With inputs from Irish Medical Journal