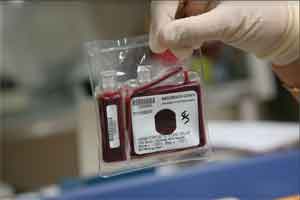 The American Academy of Pediatrics has updated its 2007 policy statement on cord blood banking which can help pediatricians, obstetricians and other health care personnel guide parents in making a more informed choice of where they place their infant's or child's cord blood cells if they choose to store them.
The important updates on  recommendations, published in Pediatrics are:
Public cord blood banking is the preferred method of collecting, processing and utilizing cord blood cells for transplantation of infants and children with fatal diseases, such as malignancies, blood disorders, immune deficiencies and metabolic disorders.Moreover, public banking is highly regulated, costs nothing for the donor, and "serves the entire world" rather than just a single family.
The concept of autologous and allogeneic use of cord blood must be explained to expectant parents to enable informed choices about whether and how to store their infant's blood; in particular, parents should understand that if their child develops leukemia, their stored cord blood contains premalignant cells and couldn't be used as treatment.
Providers need to educate parents that there currently are no data "to support the claim that autologous cord blood is a tissue source proven to be of value for regenerative medical purposes."
Medical staffs should obtain permission for maintaining demographic medical information, and potential risks of breaches of confidentiality should be disclosed to parents.
For more details click on the link :
http://pediatrics.aappublications.org/content/early/2017/10/26/peds.2017-2695