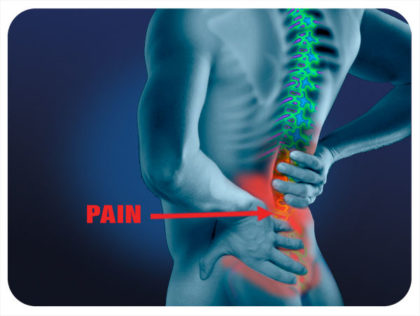 The study which appears in the European Spinal Journal provides an updated overview of the recommendations regarding the diagnosis and treatment for patients with non-specific low back pain in primary care contained in current clinical practice guidelines.
Non-specific LBP represents 90–95% of the cases of LBP  and is defined as low back pain not attributable to a known cause. It  is one of  leading contributor to years lived with disability .
The author lead by 
retrieved over 1600 records after conducting the electronic searches and assessed 61 full texts and 15 clinical practice guidelines for the management of LBP that met the final inclusion criteria. Guidelines including information regarding either the diagnosis or treatment of non-specific LBP and targeted at a multidisciplinary audience in the primary care setting were considered eligible.The authors compared results of the previous overviews with the current review to examine changes in recommendations over time.
Read Also: Unstable shoes with curved soles reduce chronic low back pain
Key Recommendations:
As far as diagnosis is concerned, guidelines recommend diagnostic triage (i.e., classification in non-specific LBP, radiculopathy/sciatica, and specific LBP), history taking and physical examination to identify red flags, neurological testing to identify radicular pain/radiculopathy, no routine imaging unless serious pathology is suspected, and assessment of yellow flags based on psychosocial factors .
Regarding treatment of patients with chronic LBP, most guidelines recommend the use of NSAIDs and antidepressants where necessary, prescription of exercise therapy, and psychosocial interventions. In addition, considering referring to a specialist is recommended in case of serious pathologies or radiculopathy, or if there is no improvement after 4 weeks to 2 years.
ForIn order to treat patients with acute LBP, most guidelines endorse recommendations for patient education, reassurance about a favorable prognosis and advice on returning to normal activities, avoiding bed rest, the use of NSAIDs and weak opioids for short periods when there is the contraindication or lack of improvement with NSAIDs.
 Most guidelines recommended the use of NSAIDs and antidepressants,exercise therapy and psychosocial interventions wherever necessary for chronic LBP. Moreover referring to a specialist is recommended in cases where there is suspicion of serious pathologies or radiculopathy or if there is no improvement in disease symptoms after 4 weeks to 2 years.
For more reference log on to https://link.springer.com/article/10.1007/s00586-018-5673-2