................................ Advertisement ................................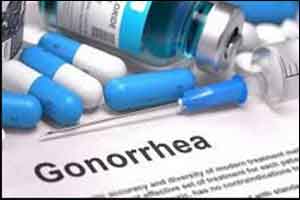 Updated guidelines addressing best practices for the screening, diagnosis, treatment, and management of gonorrhea and chlamydia in patients with HIV was recently released by the Sexually Transmitted Infections (STIs) Guideline Committee of the New York State Department of Health AIDS Institute.
The guidelines hold importance because they promote optimal STI screening and management in persons who are at higher risk, including men who have sex with men (MSM) and transgender individuals. As the cases of gonorrhea and chlamydia are increasing worldwide, so screening and treatment options are important factors to reduce the risk for complications associated with these infections, such as chronic pelvic pain, infertility in women, and disseminated infections.
Key Recommendations:
................................ Advertisement ................................
Transmission and Prevention
Clinicians should inform patients with HIV about the risk of acquiring or transmitting chlamydia, gonorrhea, and other sexually transmitted infections (STIs) from close physical contact with all sites of possible exposure, including the penis, vagina, mouth, or anus.
Patient Education
When patients with HIV are diagnosed with gonococcal or chlamydial infections, clinicians should educate patients about the following:

Risk-reduction strategies, including the value of correct condom use.
The potential for oral transmission of gonorrhea and chlamydia. (AIII)
The benefits of identifying STIs early.
The need for prompt evaluation and treatment of partners.
Sexual History
Clinicians should ask all patients about sexual behaviors and new sex partners at each routine monitoring visit to assess for risk behaviors that indicate the need for repeat or ongoing screening.
Screening Frequency
For men who have sex with men (MSM) and transgender women (individuals assigned male at birth but who identify as female) who have sex with men, clinicians should perform three-site screening (genital, pharyngeal, rectal) at the following intervals:

At first visit and annually thereafter if the patient is at low risk of infection.
At first visit and every 3 months thereafter if the patient is at high risk of infection.

For all other patients, clinicians should perform genital screening (urine/urethra, vagina/cervix) and extragenital screening (pharyngeal and/or rectal) at sites of contact at the following intervals:

At first visit and annually thereafter if the patient is at low risk of infection.
At first visit and every 3 months thereafter if the patient is at high risk of infection.

Clinicians should screen pregnant patients with HIV for gonococcal and chlamydial infections during the first prenatal visit.
Presentation and Diagnosis
Urethritis in men classically presents with urethral discharge or dysuria. Women may have pelvic pain, dyspareunia, vaginal discharge or spotting, or dysuria. Rectal infections may present with rectal pain, discharge, bleeding, or anal itching.
Pharyngeal gonorrhea should be considered in the differential diagnosis of a sore throat, although pharyngeal chlamydia is thought to be largely asymptomatic.
Treatment
Gonorrhea at any site should be treated with two antibacterial agents from different classes to avoid treatment failure and the development of drug resistance.
The preferred regimen for pharyngeal, genital, or rectal gonorrhea is a single dose of ceftriaxone 250 mg by intramuscular injection plus azithromycin 1 g by mouth.
Patients with a mild or moderate penicillin allergy can be safely treated with this regimen. Those who require an alternative regimen should receive a single dose of gentamicin 240 mg by intramuscular injection plus azithromycin 2 g by mouth.
Only when no other options are available should a patient receive an oral-only treatment regimen of a single dose of cefixime 400 mg plus azithromycin 1 g.
Oral-only regimens should not be used to treat pharyngeal gonorrhea because of the risk for treatment failure and promotion of drug resistance.
Read Also: Sitafloxacin effective in multidrug-resistant Neisseria gonorrhoeae
................................ Advertisement ................................
The preferred treatment for uncomplicated chlamydia at genital, pharyngeal, or rectal sites is a single dose of azithromycin 1 g by mouth, or doxycycline 100 mg by mouth twice daily for 7 days as an alternative.
The guidelines recommend treatment of pharyngeal chlamydia with standard regimens to reduce the risk for transmission of this typically asymptomatic infection. Patients with known or suspected LGV should be treated with doxycycline 100 mg by mouth twice daily for 21 days.
Patients who are asymptomatic after completing treatment for gonorrhea or chlamydia should be retested for infection after 3 months.
Patients with persistent symptoms after treatment for gonorrhea may be retested with culture after 3-5 days of treatment, but NAAT should be delayed until at least 7 days after treatment. NAAT results for chlamydia can remain positive for up to 3 weeks after treatment.
Management of HIV Exposure in Sex Partners
Clinicians should educate patients with partners who do not have HIV or partners of unknown HIV status to be vigilant for any post-exposure acute HIV symptoms in their partners, such as febrile illness accompanied by rash, lymphadenopathy, myalgias, and/or a sore throat.
Partners who present within 36 hours of an HIV exposure should be evaluated as soon as possible for initiation of post-exposure prophylaxis therapy.
For reference log on to https://www.hivguidelines.org/sti-care/gonococcal-and-chlamydial-infections/#tab_0
................................ Advertisement ................................
Author Details
Vinay Singh joined Medical Dialogue as Desk Editor in 2018. He covers the medical speciality news in different medical categories including Medical guidelines, updates from Medical Journals and Case Reports. He completed his graduation in Biotechnology from AAIDU and did his MBA from IILM Gurgaon. He can be contacted at editorial@medicaldialogues.in . Contact no. 011-43720751
................................ Advertisement ................................