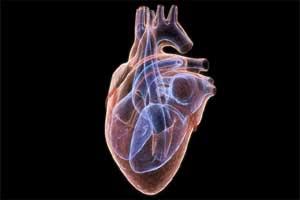 The European Society of Cardiology (ESC) and European Association for Cardio-Thoracic Surgery (EACTS), in collaboration with the European Association for Percutaneous Cardiovascular Interventions, have developed new guidelines on myocardial revascularization.
The guidelines are published in the European Heart Journal and also, presented at the European Society of Cardiology (ESC) Congress 2018.
Also Read: Complete revascularization PCI has better outcomes than culprit-only PCI
Key Recommendations:
Patients should be involved in the decision about which myocardial revascularization procedure to perform, with a preference given to the procedure most likely to achieve complete revascularization.
Patients should be given unbiased, evidence-based information to understand the risks and benefits of percutaneous coronary intervention (PCI) and coronary artery bypass grafting (CABG) and be given time and be encouraged to seek a second opinion in nonemergency situations.
Patients should have access to information on their clinician's level of experience and that of the hospital in performing the procedures.
Opt for the technique that is most likely to treat the whole lesion in one procedure and to score cases on whether PCI or CABG is most likely to be effective.
SYNTAX score, which predicts whether PCI can achieve benefits similar to those expected from CABG, if left main or multivessel revascularization, should be considered.
For more complex disease, long-term survival is better with surgery, but CABG and PCI have similar outcomes in less complex cases. Patients with diabetes have better outcomes with surgery, regardless of the complexity of the disease.
Radial access is now recommended as the standard approach for coronary angiography and PCI, and drug-eluting stents are recommended for all PCI procedures.
revascularization strategy should be chosen in line with the principles used for stable coronary artery disease in patients having stabilized non-ST-segment elevation (NSTE) acute coronary syndrome (ACS).
In patients with coronary artery disease, heart failure, and a left ventricular ejection fraction of 35% or less, CABG is recommended as the preferred method of achieving myocardial revascularization.
In patients with a high degree of stenosis, radial artery grafts should be used from the saphenous vein.
 If open vein harvesting is used for CABG, the guidelines add in a class IIa recommendation, that the no-touch vein technique should be used.
Patients who have undergone myocardial revascularization should undergo systematic re-evaluation.
Consider PCI as an alternative to CABG, but that the completeness of revascularization be prioritized when choosing between the two procedures.
The annual operator volume for left main PCI should be at least 25 cases per year.
Patients with nonvalvular atrial fibrillation who require anticoagulation and antiplatelet treatment should be given non–vitamin K oral anticoagulants over vitamin K antagonists.
Patients with moderate or severe chronic kidney disease should have pre- and postprocedural hydration with isotonic saline, if the expected contrast volume is over 100 mL.
In terms of drugs, P2Y12-inhibitor-naive patients who are undergoing PCI should be given cangrelor, or glycoprotein IIb/IIIa inhibitors if the patients have ACS.
Dabigatran at 150 mg is preferred to the 100-mg dose when combined with single antiplatelet therapy, while patients with ACS should have their P2Y12 inhibitor de-escalated via platelet function testing.
High-risk patients should have routine noninvasive imaging surveillance 6 months after revascularization.
Use of bioresorbable vascular scaffolds should be avoided outside of clinical studies.
Survivors of out-of-hospital cardiac arrest who have an electrocardiogram consistent with ST-elevation myocardial infarction (STEMI) should have immediate coronary angiography and revascularization has also been increased to class I, as has the recommendation that all patients be assessed for their risk for contrast-induced nephropathy.
For further reference follow the link: https://doi.org/10.1093/eurheartj/ehy394